Alleged Indecent Exposure Leads to Arrest of Registered Sex Offender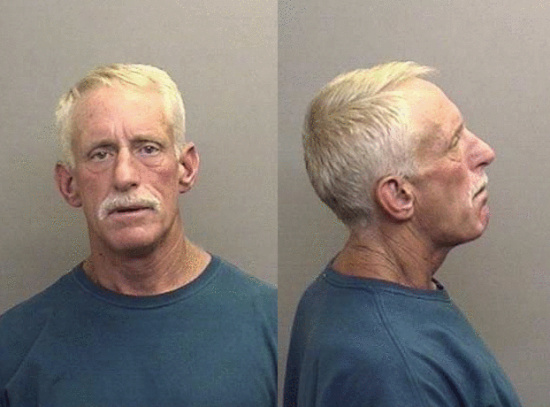 Mendocino County Sheriff:
On 05/13/13 Deputies from the Mendocino County Sheriff's Office were detailed to investigate the report of an indecent exposure incident which had occurred on 05/12/13 near the Eel River in Leggett, California.

Deputies contacted an adult female who advised she had been at the river swimming with some adult aged friends and their children (pre-teenagers & teenagers) when they noticed a white male adult above them in the bushes.

The adult female advised the suspect had his pants down with exposed genitals and appeared to be masturbating while watching the group of swimmers.

The swimmers were able to locate the suspect's vehicle and provided the license plate number to Deputies.

Further investigation revealed the vehicle was registered to Carlton Lawrence Draper who resided in Gyserville, California.

Through investigative efforts Deputies discovered Draper was a registered sex offender and was currently on probation in Mendocino County for a similar offense.

One of the swimmers was able to positively identify Draper in a photographic line up.

A stop and arrest Be-On-The-Look-Out (BOLO) was issued by Deputies for Draper in regards to the incident.

On 05/14/13 Draper was contacted by Deputies from the Sonoma County Sheriff's Office and arrested for the violations.

Draper was subsequently booked into the Mendocino County Jail where he was to be held in lieu of $15,000.00 bail on charges of indecent exposure and violation of probation.