Overturned Vehicle near Trinidad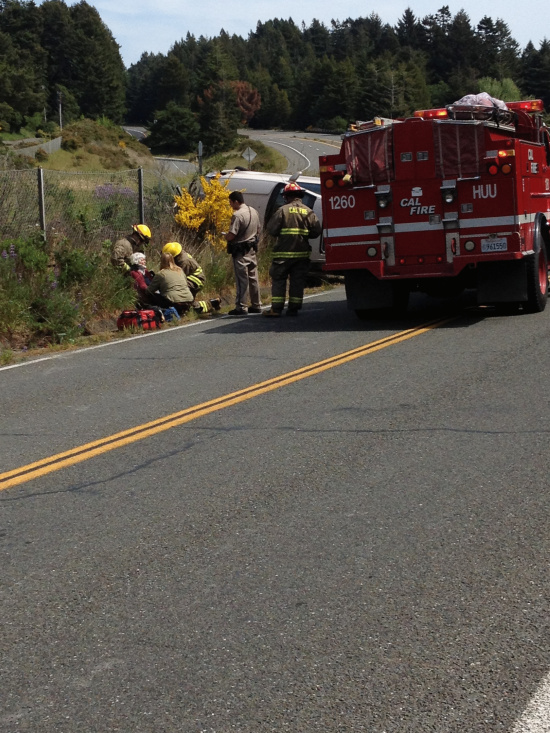 UPDATE 5:30 P.M.: According to LoCO reader, Tashina Welliver, this was a single car accident.The gray haired woman shown in the photo being examined was taken to Mad River hospital for further evaluation. Before first responders reached the scene, "the woman was pulled from the car by individuals that saw the crash. There was a nurse on the scene that made sure [the victim] was alert and not severely injured" before she was moved from the vehicle.
Original post below…………………………..
CHP dispatch is reporting an overturned vehicle on Patricks Point Drive near Trinidad. There is a person still in the vehicle and an ambulance is on the way. Follow updates here.