Two Eaglets!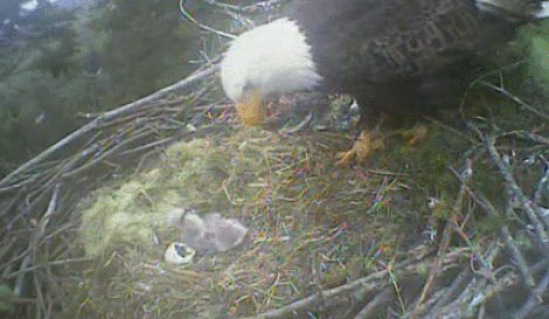 UPDATED with screenshot from this morning. Shot found here on the Facebook page of the Humboldt Wildlife Center.
A certain section of Humboldt hasn't been getting any work done. These folk have been following the goings on at the Humboldt Bay Eagle Cam. Yesterday morning, the first egg hatched. And, as the sun set last night, the second eaglet breached its shell.
At 6:40 this morning, the mother (in the chat to the right of the video, crayj46 says the female is the one with the feather "sticking out on her left wing") was keeping the young warm but the male had come in earlier.
Even at this early hour, there were already 260+ viewers eagerly awaiting their first eaglet glimpse of the day.