Another Theft at McKinleyville High School (UPDATED – Quad Recovered)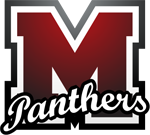 According to Kimberly Comet, Risk Manager for the North Coast Schools' Insurance Group:
We had another theft at McKinleyville High School. Thursday morning around 12:30 a.m. two individuals entered McKinleyville High School grounds from the track area. At 12:35 a.m. they destroyed the lock bracket to the maintenance building and removed a 2006 green Honda Forman (quad). It has wooden storage boxes on the front and the back of the unit. At 12:57 a criminal wearing a black hoody, black gloves and blue jeans tried to leave the southeast parking lot by ramming through the construction chain link fence. He eventually left the site via the southeast driveway while the other criminal remained at the maintenance building. At 12:59 the second criminal left the site by walking west to the track.

The vehicle is used to maintain the baseball field and the school grounds.

Anyone with information regarding this theft can call 1-800-78-CRIME.
# # # # #
UPDATE 4/29: Kimberly wrote us back with some good news! -AG:
Thanks for posting the details regarding the theft of MHS's quad. Over the weekend the Sheriff's Office received a tip which lead to the recovery of the quad. The school still needs to get it out of impound and it looks like it needs some minor repairs but overall it is a happy ending.