4/20 Celebration with Fire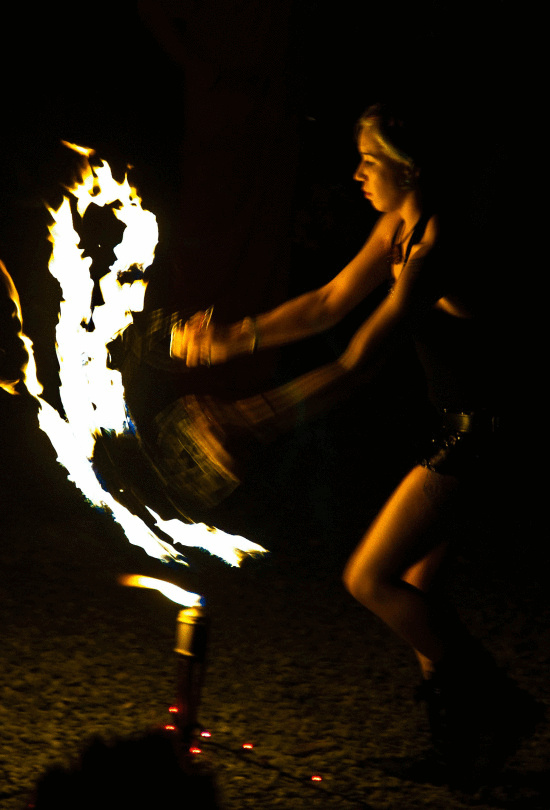 Photo from 2012 Fire Fusion 4/20.
 Press Release:
Circus of the Elements(A DreamMaker Project of the Ink People) proudly presents the 2nd Annual "Fire Fusion 4/20"(FF4/20) on Saturday April 20th, 2013 3PM-1AM at the Mateel Hall in Redway, Ca. This year's lineup includes live local music from "Absynth Quintet", "Rooster McClintock", "Likwefi"(with live art from Matt Beard), "Asha Nan", "Jennifer Breeze Band", "Mad River Rounders" and Oakland's own "Midnight Raid"! Live performances brought to you by Master of Ceremonies Sherae O'Shaughnessy, "Ba-Dum-Chh", "Tribal Oasis", "Circus of the Elements" and much more!

Show off your special skills with a rolling contest brought to you by our local "Humboldt Fire" rolling paper company as well as enjoy drinks served by the "Humboldt Fire Girls". Be sure not to miss our Special 4:20 Ceremony, a Glamorous Fashion Show brought to you by "Beautiful People", Aerial Silk Dancing, Fire Dancing, Live Art and much more!

FF4/20 is also very proud to be a part of "Green Week Humboldt" and to show our support for a greener planet, we will be hosting a ride share forum on Facebook and offering discounts on the bar for using or reusing your own cup. We always recycle at every Mateel event and our Circus of the Elements Fire Show Flame Effects are much more efficient and less wasteful, while still packing a fiery punch that will knock your socks off!

Circus of the Elements would like to thank The Ink People, NorthCoast Horticulture Supply, Royal Gold Soil Company, Bayside Garden Supply, Savage Henry Independent Times, Humboldt Fire Rolling Paper Company, Lagunitas Brewing Company and RAWSTUF4I Raw Chocolates and Body Butters.

Advance tickets for FF4/20 are available for $20 at mateel.org. $30 admission at door, gates at 2:30pm. 18+ strictly enforced. Absolutely no dogs, drugs or outside food or drink. For more information including vending opportunities, email circusoftheelements@gmail.com.
Poster below the fold.