Why the Check's Not in the Mail…Fortuna Police Arrest Woman for Profuse Postal Purloining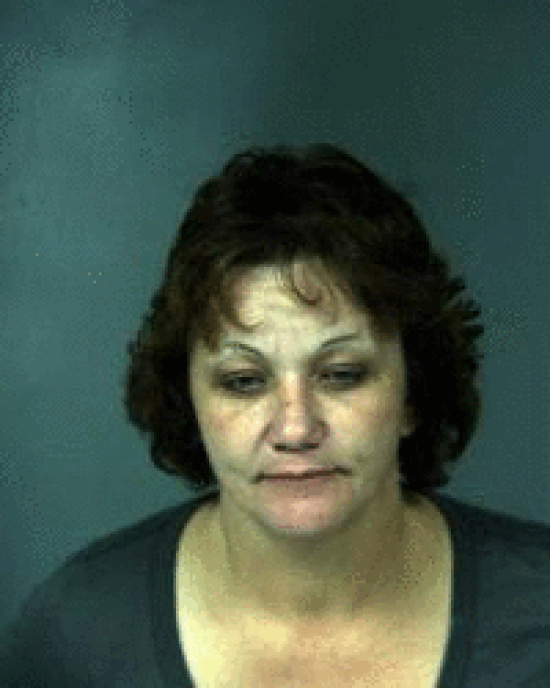 Sandra Belisle, age 42
Earlier story about Belisle arrested on 2/5/13: Late-Nite McK Traffic Stop Leads to Cache of Weed, Wire, Weird Documentation
Fortuna Police Dept. Press Release:
On April 4, 2013 at about 5:30 PM, a Sergeant with the Fortuna Police Department conducted a traffic stop on a vehicle in the 700 block of South Fortuna Boulevard. While speaking with the female driver, suspected stolen property was observed in the passenger seat of the vehicle. Upon questioning, the female admitted that she had stolen checks in her purse.

Sandra Belisle, age 42 of Fortuna was placed in custody and a search was conducted on her vehicle. As a result, officers located numerous pieces of mail belonging to victims throughout the Eel River Valley as well as additional stolen property.

Belisle was transported to the Humboldt County Correctional Facility and booked on the following charges:
– Possession of Stolen Property
– Possession of stolen Mail
– Displaying False Registration Tabs

A search warrant was then served at Belisle's residence located in the 3400 block of School Street. As a result of this search, officers located additional stolen property including several credit cards and property stolen during two residential burglaries. Officers also determined that Belisle had and was using equipment to alter checks after removing them from various mailboxes.

Currently, officers have identified more than two dozen victims and recovered stolen property valued at several thousand dollars. Belisle also has several prior theft cases currently pending in Humboldt County Superior Court.

Belisle was released from the county correctional facility after posting bail.