Inmate Escaped from Weott Con Camp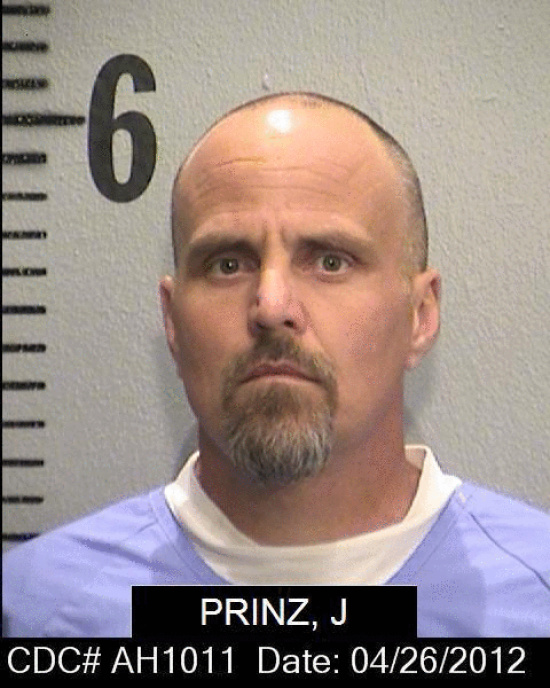 An inmate has escaped from the High Rock Conservation Camp which is located several miles north of Weott. James Robert Prinz was just 2 months shy of his release date when he left the camp today. He was last seen at approximately 3:30 P.M.
Margaret Pieper, the public information officer for the Calif. Correctional Center, said that the recapture rate is very high. She said that "99.9% of all escapees [are] apprehended."
Press Release:
A Minimum security inmate walked away from High Rock Conservation Camp which is located just outside Weott, California on February 18, 2013.

The walkaway, 43 year old James Robert Prinz, is described as a White male, 200 pounds, with blue eyes, short brown hair and medium complexion. He stands approximately 6'2" tall with a medium build. He was last seen wearing orange pants with "C.D.C. R. Prisoner" written on them.

Prinz was committed to the California Department of Corrections and Rehabilitation on April 21, 2011, from Placer County for Criminal Threat to Cause Great Bodily Injury, Resist Officer with Force and Violence and Battery on a Peace Officer. He was scheduled to be paroled in April 2013.

He was last seen approximately 3:30 p.m. this afternoon.

Escape apprehension efforts are continuing. Anyone seeing him should contact 9-1-1 or law enforcement authorities immediately.

# # #

Contact:

Anyone having information about or knowledge of the location of James Robert Prinz should contact the California Correctional Center Watch Commander at (530) 257-2181 extension 4173. All media inquiries should be directed to Margaret Pieper, Public Information Officer, at the California Correctional Center at (530) 257-2181 extension 4110.