Search for Vehicle of Interest in Bayshore Mall Stabbing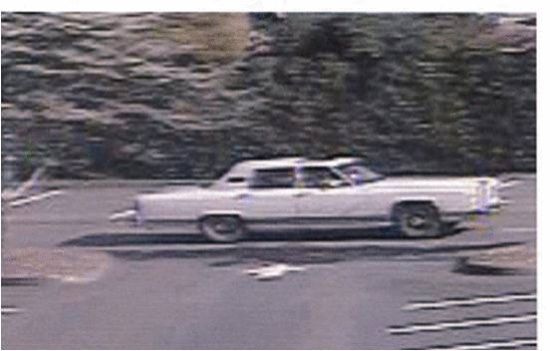 Vehicle of interest in stabbing at Bayshore Mall on Monday(photo provided by Eureka Police Dept.)
Eureka Police Dept. Press Release:
On 02/11/13 at about 1500 hours a male adult was delivered to the Saint Joseph Hospital Emergency Department by a friend. The male had apparently suffered multiple sharp-force injuries and required emergency medical treatment.

The injuries reportedly resulted from an incident that occurred in the parking lot of the Bayshore Mall. At this time, robbery does not appear to have been a motive and there is no suggestion that the victim was engaged in any kind of criminal activity with the suspects (i.e. there is no information suggesting this was what is sometimes referred to as a drug rip-off).

Based on information received from witnesses, William WHIPPLE (age 23) was arrested and booked into the Humboldt County Correctional Facility for attempted murder in connection with this investigation.

The vehicle depicted in the attached image is believed to be related to the suspects. Anyone with information about who may have been in this vehicle on 02/11 is asked to contact Det. Wilcox at 707-441-4315.
Previously: