Bayshore Mall Stabbing Suspect Arrested before for Murder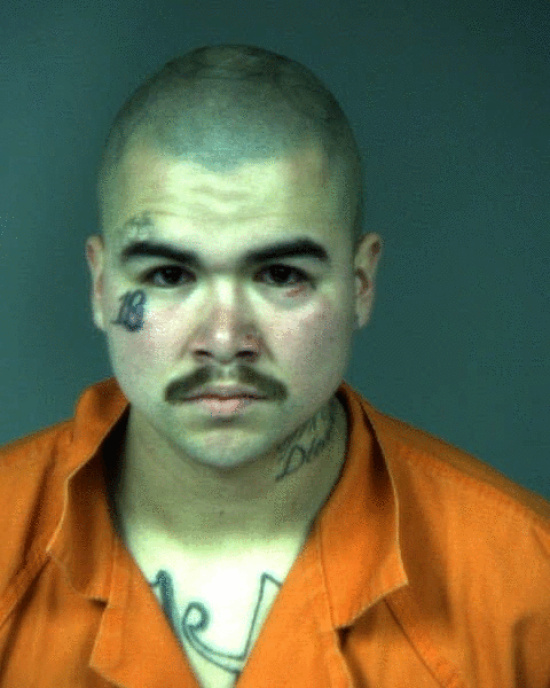 William Frank Whipple, age 23
The 23 year old man arrested for the Monday stabbing attack in the Bayshore Mall's parking lot, William Frank Whipple, was also arrested in February of 2010 for the murder of Trevvor James Davenport. According to Davenport's memorial Myspace site, the young man was stabbed around 6:30 Sunday morning in Eureka on April 30, 2006.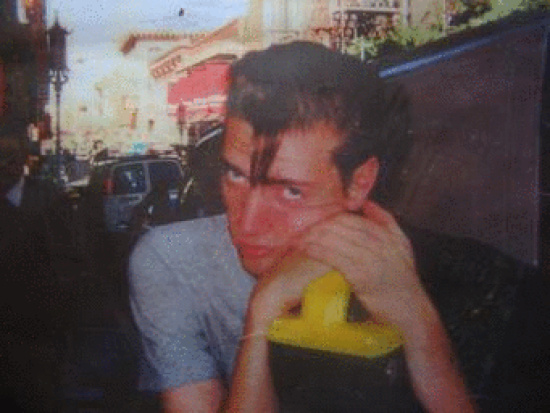 Trevvor James Davenport (from his Myspace memorial page)
The site says Davenport was "stabbed twice…once being right through the heart and bled to death." The site adds that it "does not seem that Trevvor died where he was stabbed but instead walked several blocks towards a friends house before realizing that he was bleeding to death. By then, it was too late. He took his last breaths and passed out…collapsing under a tree, on top of a rain gutter at the end of an alley way on 2nd and L st."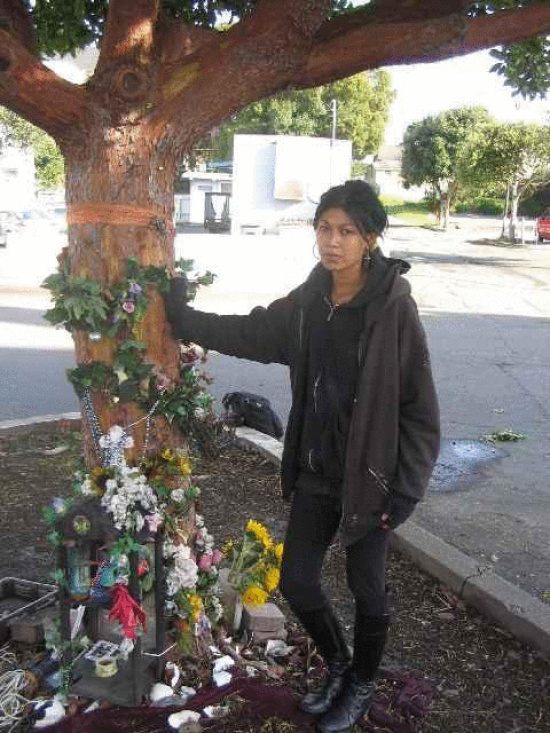 Friend standing at the tree where Davenport died.
For years, the murder went unsolved. Then, according to a Eureka Police Dept. press release, in 2009, "EPD detectives began investigating a new lead. That lead led them to begin investigating a local gang member. Subsequent to that investigation the EPD…developed probable cause to arrest William Frank Whipple…" in early 2010. (Note: This report says that Davenport was stabbed only once.) At the time of the arrest, Whipple was already in Folsom State Prison. He was brought back to Humboldt to stand trial with "a special enhancement for the murder [charges] as it was gang related."
According Sgt. Steve Watson of the Eureka Police Dept., Whipple is a "validated gang member" and the tattoos on his face are gang related. Why Whipple is out at this point isn't clear. Certainly, the 2006 murder occurred when Whipple would have been around 16 years old. (As the story only came to light after hours, LoCO isn't able to offer an authoritative answer at this time but has submitted a request for an interview to the Humboldt Co. District Attorney's Office in an attempt to learn what happened.)
Watson says that the most recent stabbing occurred Monday before 3 P.M. Apparently, he said, "Multiple males were involved in an altercation" in the parking lot of the Mall including the victim and Whipple. The victim was stabbed multiple times allegedly by Whipple. The Southern Humboldt man was stabbed in the abdomen, the back, and the upper torso. A friend rushed him bleeding to the hospital. "My understanding," says Watson, "is that he was on the verge of death but he has been stabilized post surgery."
LoCO will follow up with more information as it becomes available.