Snow Expected on Mountain Passes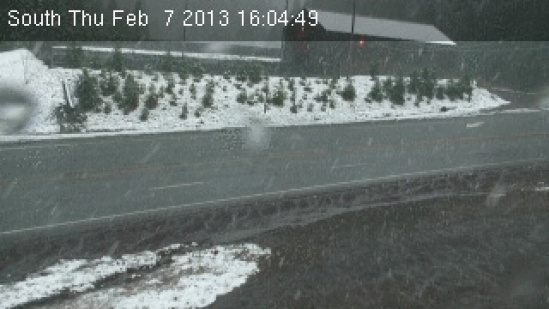 Image from traffic camera on Hwy 299 at Berry Summit
Snow is currently falling in the mountains but not sticking on most of the roads. However, temperatures are expected to drop overnight. According to NOAA,
Cold and unstable air will spread over the area through this evening and bring scattered snow showers above 3000 feet. An inch or two of snow may accumulate at Berry Summit as well as Oregon Mountain Summit this evening.
In Southern Humboldt, Marty Messenger of County Roads says, "I'm concerned about ice tomorrow." He says he will be out first thing tomorrow. "I'll hit Shelter Cove and then go to Alderpoint." He says that the Bell Springs Rd and Alderpoint intersection could see temperatures drop to 27 degrees. As of around 3 P.M. today, snow was sticking on the sides of the road not actually on it.
HWY 199, in the mountains near Crescent City, is currently as of 4:30 P.M. experiencing what appears to be hazardous road conditions. There are two accidents (here and here) which indicate that snow may be causing issues in the area.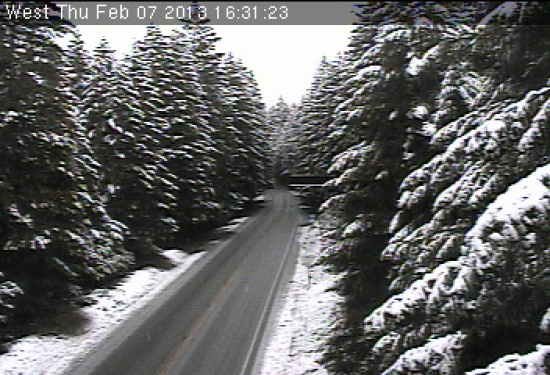 Photo from Caltrans' Traffic Camera here.