Man Tied to Killing of Oregon Teen Found Dying of Apparently Self-Inflicted Gunshot in Humboldt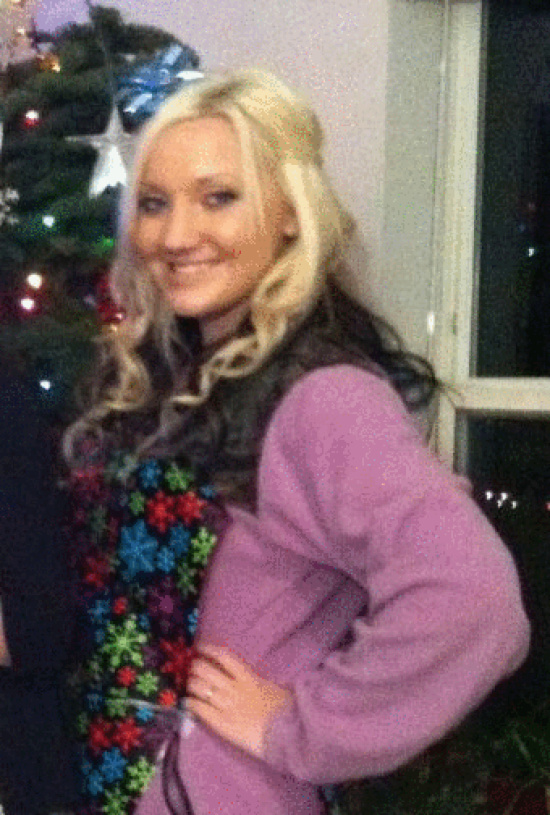 Kayla Ann Hendrickson age 16
A man wanted in connection with the shooting death of 16 year old Kayla Ann Hendrickson was found the apparent victim of a self-inflicted gunshot wound Saturday here in Humboldt Co. According to Oregon State Police and other sources, Jacob Allen Green age 24 of Newport, Oregon allegedly shot himself in his vehicle Saturday and later died in a Humboldt Co. Hospital.
Late Friday night, an unidentified female was found deceased from gunshot wounds alongside Hwy 6 east of Tillamook, Oregon. Eventually, she was identified as Kayla Ann Hendrickson of the Beaverton area.
On the shoulder of the road where Hendrickson's body was found, a witness described seeing a man and a woman and a vehicle that matched that of the vehicle Green allegedly shot himself in on Saturday. Humboldt Co. Sheriff's office reportedly contacted investigators into Hendrickson's death after finding Green and his vehicle.
Below are Oregon State Police Press Releases related to the deaths:
Update #2: Death Investigation – Highway 6 east of Tillamook (Photos) – 01/19/13
(1/20/13) NOTE: LINK TO PHOTOGRAPH OF VICTIM'S BOOTS DELETED AFTER SHE WAS POSITIVELY IDENTIFIED

***

Oregon State Police (OSP) and Tillamook County Sheriff's Office are continuing the investigation into the suspicious death of an unidentified adult female found late Friday night along Highway 6 about eighteen miles east of Tillamook. Investigators were assisted at the scene by OSP Forensic Services Division and scene reconstructionists. The highway is now open in both directions. An autopsy is tentatively scheduled for Sunday at the State Medical Examiner's Office to assist with determining the manner and cause of death.

Investigators are asking for the public's help to not only develop additional information but also to positively identify the victim. She is described as:

* white female estimated 18 – 25 years of age
* approximately 5'8″ and weighing 135 – 145 lbs
* long bleach-blonde hair with a layer of dark hair underneath the lighter top layer
* wearing a pink buttoned down blouse underneath a camouflage long sleeve fleece woman's full zipper front sweat jacket, short "hot pink" shorts, and tan cowboy boots with an approximate 2 inch heel (a photograph of the woman's cowboy boots provided with this updated news release)
* no known tattoos or piercings found at this time

Anyone with information regarding this investigation, including anyone who was traveling in the vicinity around the times mentioned below, is asked to call OSP Northern Command Center dispatch at 800-452-7888.

Previously released additional information indicates on January 18, 2013 at approximately 10:14 p.m., a vehicle described as an unknown make or model late 1980's to early 1990's full-size pickup was observed by a witness stopped on the north side shoulder of the westbound lane on Highway 6 between milepost 18 and 19. Two people, a man and woman, were seen along the highway near the stopped pickup that was also described as having a chrome colored "headache" rack behind the rear window. The witness also an eastbound commercial truck passed through the area about this same time.

About 25 minutes later, the witness contacted a Tillamook police officer advising of the suspicious circumstances along Highway 6 near milepost 18 about two miles east of Jordan Creek Road. An OSP trooper responded and found a deceased adult female along the highway.

————-

Update #4: Victim ID – Death Investigation – Highway 6 east of Tillamook – 01/20/13
(Media Note: No authorization from victim's family to provide their contact information. A photograph of the victim may be provided by her family at a later time for media use.)

***

An investigation involving multiple law enforcement agencies, medical examiners, and Tillamook County District Attorney's Office into the death of a female found late Friday along Highway 6 about eighteen miles east of Tillamook confirmed the woman's death was from homicidal violence. Investigators positively identified the victim as a 16-year old Beaverton-area female and confirmed a person of interest related to this investigation died Saturday from a self-inflicted gunshot wound along the northern California coast.

Criminal investigators from the Tillamook County Major Crime Team, with the assistance of State and Tillamook County medical examiner offices, identified the victim as KAYLA ANN HENDRICKSON, age 16. An autopsy done Sunday morning, January 20, at the Oregon State Medical Examiner's Office confirmed the cause of death was from gunshot wounds.

Investigators were also contacted Saturday, January 19, by Humboldt County, California Sheriff's Office regarding a death investigation they were conducting involving a male subject in a vehicle matching the description of one which was of interest in connection with the Highway 6 death investigation. The male reportedly shot himself and died later at an area hospital. The joint investigation between Humboldt County Sheriff's Office and Tillamook County Major Crime Team confirmed the deceased male is known to HENDRICKSON and is tentatively believed to be involved with her death. The male's name is withheld pending confirmation that next of kin have been adequately notified.

Previously released information indicates on January 18, 2013 at approximately 10:14 p.m., a vehicle described as an unknown make or model late 1980's to early 1990's full-size pickup was observed by a witness stopped on the north side shoulder of the westbound lane on Highway 6 between milepost 18 and 19. Two people, a man and woman, were seen along the highway near the stopped pickup.

About 25 minutes later, the witness contacted a Tillamook police officer advising of the suspicious circumstances along Highway 6 near milepost 18 about two miles east of Jordan Creek Road. An OSP trooper responded and found a deceased female along the highway.

—————

Update #5: Photo of Victim, Suspect Identified – Death Investigation – Highway 6 east of Tillamook – 01/20/13
The family of KAYLA ANN HENDRICKSON, age 16, provided the linked photograph for media use. HENDRICKSON was found deceased late Friday night, January 18, along Highway 6 about eighteen miles east of Tillamook. A multi-agency ongoing investigation determined she was the victim of homicidal violence and died from gunshot wounds.

In addition, the Tillamook County Major Crime Team and Humboldt County, California Sheriff's Office are confirming the person who reportedly shot himself and died Saturday in Humboldt County is identified as JACOB ALLEN GREEN, age 24, from Newport. GREEN was operating a vehicle matching the description of one which was sought as a vehicle of interest in connection with the Highway 6 death investigation. GREEN knew HENDRICKSON and is allegedly believed to be the only suspect involved in her death.

Previously released information indicated on January 18, 2013 at approximately 10:14 p.m., a vehicle described as an unknown make or model late 1980's to early 1990's full-size pickup was observed by a witness stopped on the north side shoulder of the westbound lane on Highway 6 between milepost 18 and 19. Two people, a man and woman, were seen along the highway near the stopped pickup.

About 25 minutes later, the witness contacted a Tillamook police officer advising of suspicious circumstances along Highway 6 near milepost 18 about two miles east of Jordan Creek Road. An OSP trooper responded and found a deceased female, later positively identified as HENDRICKSON, along the highway.

The Tillamook County Major Crime Team is comprised of members from Tillamook County Sheriff's Office, Tillamook Police Department, Manzanita Police Department, Oregon State Police, and Tillamook County District Attorney's Office. The investigation is continuing. Critical assistance during the first two days of the investigation has been provided by:

* Oregon State Police Criminal Investigation Division
* Humboldt County, California Sheriff's Office
* Lincoln County, Oregon Sheriff's Office
* Tillamook County Search & Rescue
* Oregon State and Tillamook County Medical Examiner Offices
* Oregon State Police Forensic Services Division
———-