Bonus for Probation Search–Over $4,380 in Stolen Property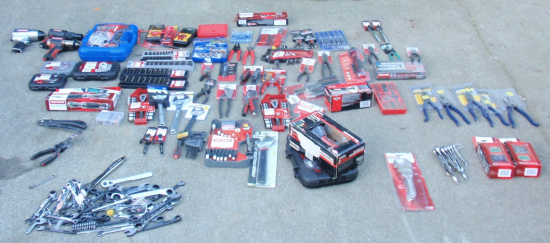 Fortuna Police Dept. Press Release:
Officers locate over $4,380 in stolen property. On January 16th, 2013 at about 3:00 pm, Fortuna Police Officers conducted a probation search on a residence in the 3100 block of Church Street in Fortuna.

As a result of the search officers located a large amount of stolen property in the possession of Gerald Wayne Newmaker (age 50).

A stolen chainsaw with a supply of chain, fishing equipment /down rigger and a large amount of tools still in the original packaging and containing price tags were located and seized. The seized items were confirmed stolen from local businesses and residents. The property was photographed and returned to the businesses and owners.

Fortuna Police Department is forwarding this case and a request for charges against Gerald Wayne Newmaker for possession of stolen property and violation of probation to the Humboldt County District Attorney's Office and the investigation is ongoing.

If you have information about this crime or other crimes in Fortuna, please call the department's WeTip Crime Line at 1-800-78-CRIME. Callers will remain anonymous and may be eligible for a cash reward of up to $1,000.00.