Meat Market's Eviction Notice Prompts Pickets
Protestors in front of the Loleta Bakery and the Loleta Meat Market prepare to cook up hot dogs from the Meat Market
Bundled against the cold, twenty or so protestors gather outside the Loleta Bakery this morning. They are there in support of the Loleta Meat Market. The owners of the Bakery who own the building have given an eviction notice to the Meat Market and supporters are rallying round. (See yesterday's story for more information.)
By 10:15 the group had grown to around forty and broke out a BBQ and were cooking up meat from the Meat Market. According to John Oswald, the Bakery was open but there was "not much business." He added that "a large piece of the community" was there participating in the protest.
The signatures on the petition in support of the Meat Market have reached over 300.
Photos below from the Facebook page Save the Loleta Meat Market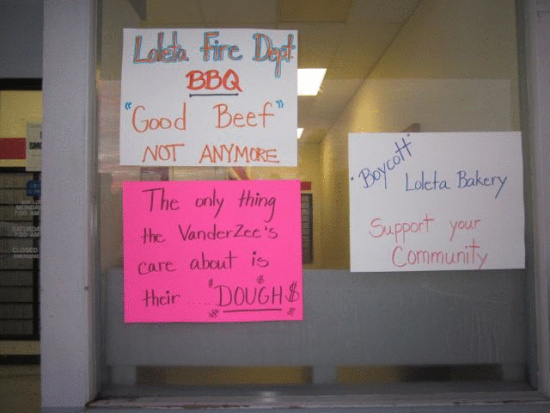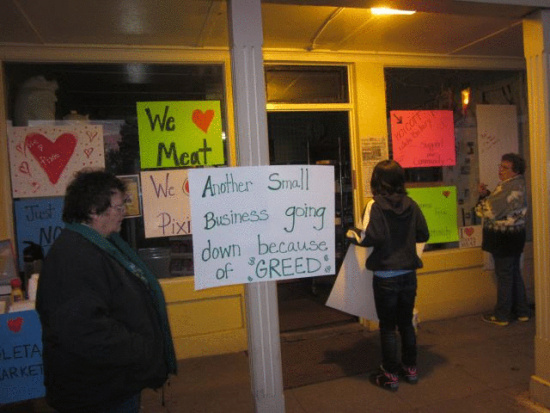 ————————————————-
Top hoto provided by a person who was there.