Accident and Vehicle Fire near Junction of Salmon Creek and Thomas Rds.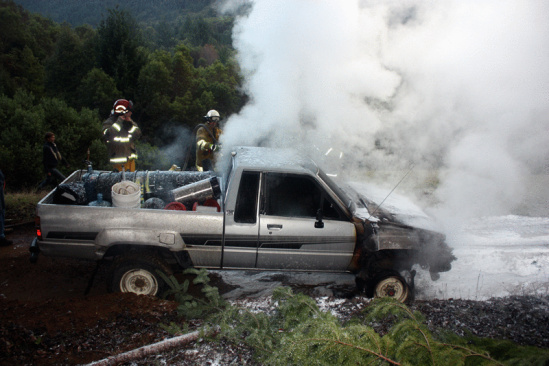 UPDATE 7:36 P.M.: Three volunteer fire departments rolled up Salmon Creek Rd. and out a long twisting private drive off of Thomas Rd. A silver Toyota pickup had caught on fire (speculation is that it might be electrical but the vehicle hasn't been inspected.) As the truck was carrying two propane containers and two gas containers, the situation was dangerous. It took awhile to put out the flames as the vehicle kept reigniting.
Though initial reports indicated that the truck had been in an accident this proved not to be the case. The incident was also initially reported to be on Thomas Rd but was actually on a private drive off of Thomas Rd.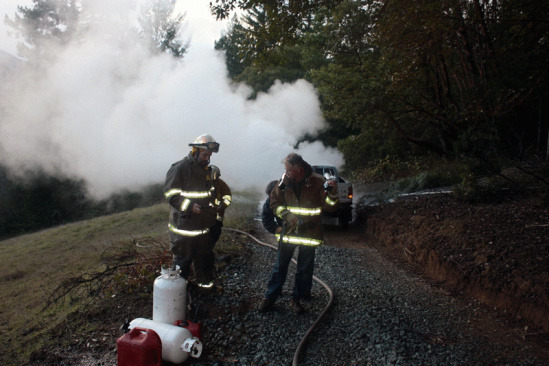 More Photos below the fold.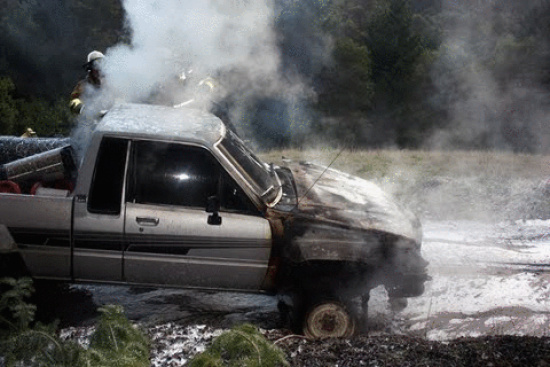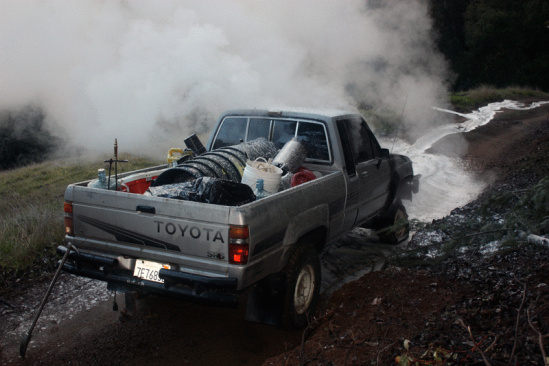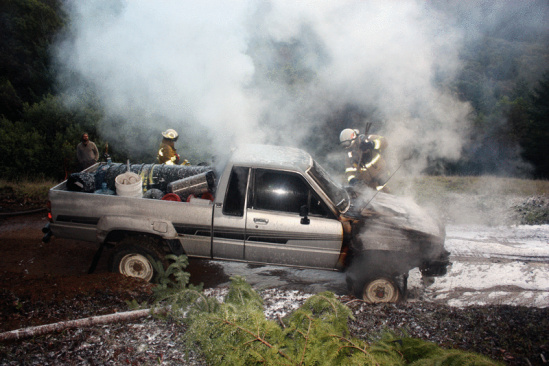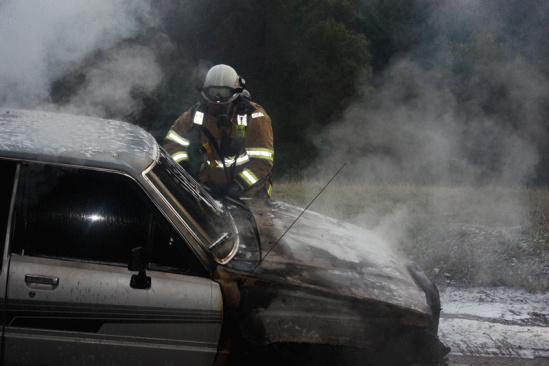 There are multiple reports of an accident on Thomas Rd. near where it meets with Salmon Creek Rd. A Toyota truck is reported to have rolled and is on fire. These are preliminary reports and the CHP site is down so they can't be checked. Meanwhile, avoid the area if possible.
——————-
Photos taken by someone who wishes to remain anonymous