Woman Confronts Suspected Thief and is Shot at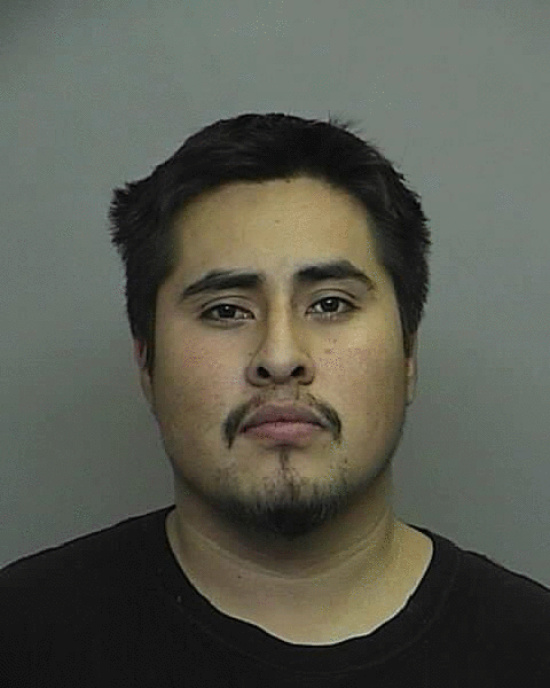 Baraquel Simon Ruiz (Photo UPDATE January 9)
Mendocino County Press Release:
On 01-05-2013 at 1810 hours, deputies from the Mendocino County Sheriff's Office were dispatched to room #178 at the Discovery Inn [in Ukiah] for a reported shooting.

Upon their arrival they learned a guest at the Inn had exited her room to discover a Hispanic male adult rummaging through the inside of her vehicle parked in the Inn parking lot.

The victim confronted the Hispanic male, later identified as Baraquel Simon Ruiz, and grabbed his body to remove him from inside her vehicle.

A brief struggled ensued and Ruiz began walking away from the victim. The victim yelled at Ruiz who then produced a small caliber handgun from his waistband.

Ruiz pointed the handgun towards the victim and fired 2-3 rounds, which struck the passenger side of the victim's vehicle. Ruiz then fled the scene on foot.

Deputies were able to identified Ruiz as the shooter from a photo lineup with the victim.

Ruiz was wearing a black beanie style hat, a black "puffy" style jacket and black jeans at the time of the shooting.

Sheriff's Detectives responded to the shooting scene and are continuing investigations into the incident at this time.

Ruiz is still outstanding and should be considered armed and dangerous.

A photograph of Ruiz is expected to be added to the "County's Most Wanted" section of the Mendocino County Sheriff's Office website (www.mendocinosheriff.com). [As of this posting, the photo hadn't been added.]

If anyone has information on Ruiz's whereabouts they should call the Sheriff's Office tip line at 234-2100 or Sheriff's Office dispatch center at 463-4086.