Celebration of Jonell Monschke's Life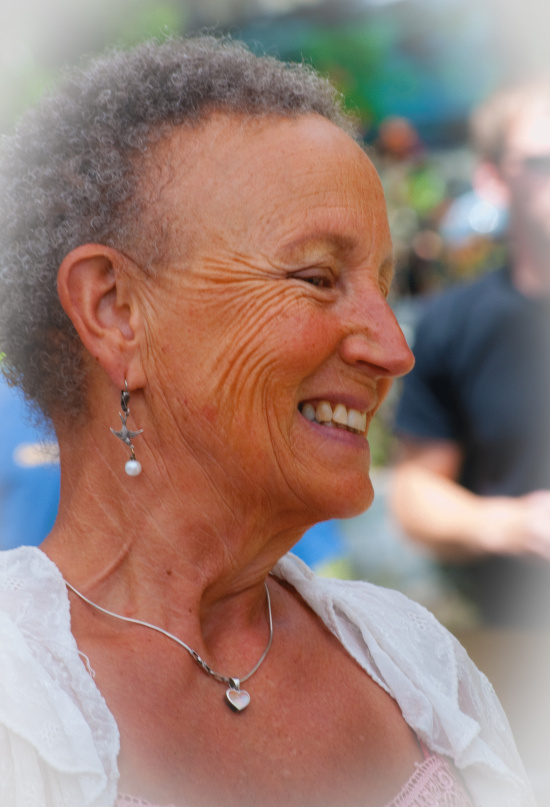 Jonell
DANCING IN OUR HEARTS FOREVER
A celebration of the life of Jonell Friedkin Monschke will take place at the Mateel Community Center on Saturday, January 19, 2013.
Jonell danced away from us on Sunday, November 18, 2012. Jonell spent her last day and evening sharing her radiance, beauty, and artistic flair as a model at the Fall Splendor Fashion Show. She had grand fun connecting with her many friends and dancing with joy and abandon.
Jonell was a loving and supportive partner to Jack and an adoring and devoted mother to Joel, Kasara, and Elise. Jonell is remembered for her boundless energy, grace, creativity, compassion, and wisdom.
To honor Jonell's practice and create the "space of presence" that Jonell exemplified in her life, the celebration will begin with a meditation from 1 – 3 PM. This open sitting will be led by Jonell and Jack's meditation teacher and friend, Anam Thubten. At 3 PM there will be an opportunity for those who were unable to attend the celebration in Salmon Creek to share memories and stories.

There will also be a meditation at the Dharma Center in Garberville from noon – 6 PM on Friday, January 18th. All are welcome for all or part of this open sitting. No meditation experience is necessary. Chairs and floor cushions will be provided.
A showing of Jonell's art will be on display throughout the celebration. Those of you who have pieces of Jonell's art are encouraged to take the art to Heart of the Redwoods Community Hospice and/or contact Jill Girard at 223-1636.
At 4 PM the greater celebration will begin. It will include a potluck of elegant appetizers and non-alcoholic beverages. Please bring something to share.
At 5:30 PM there will be several tributes to Jonell including a DVD of her dancing, a performance by the Feet First Dancers, a slideshow of photographs, and songs.
After the tributes there will be a champagne toast to kick off an evening of dancing to honor Jonell's love of dance. Champagne, wine, and beer will be served during the dancing portion of the event.
Come celebrate Jonell's remarkable and memorable life. Jonell touched many people and is dancing in our hearts forever.
Donations in Jonell's memory may be sent to Heart of the Redwoods Community Hospice at 467 Maple Lane, Garberville, CA 95542.
For further information, please contact Molly Hickey-Sinoway at 943-3652 or 496-5572.