McKinleyville Man Arrested with $130,000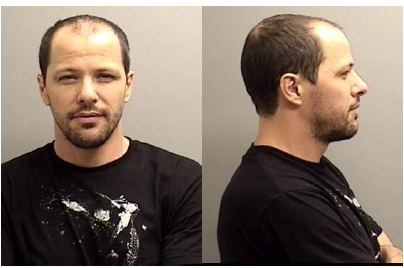 Mendocino Co. Sheriff's Press Release:
On 11-06-12 at approximately 9:45 PM, Deputies from the Mendocino County Sheriff's office were on routine patrol when they observed a vehicle traveling on Hwy 101 near Laytonville California. The vehicle had ilegally tinted windows, in violation of vehicle code section 26708. Deputies conducted a traffic stop on the vehicle at MPM 76.00 on Highway 101 and contacted the male driver, thirt-six year-old John Denney of McKinleyville. MCSO K-9 Deputy "Ben" was on scene and alerted to the exterior of the vehicle, indicating the presence of drugs in the car. During the search of the vehicle Deputies located four, very large, empty rubberized "sea bag" type of duffle bag, often used to transport marijuana. Also found was one pound of bud marijuana, numerous documents that showed marijuana sales and transactions, a TASER, and more than $130,000.00 in U.S. currency. Denney was arrested, without incident, transported and booked into the Mendoccino County Jail for possession and tr ansportation of marijuana and possession of money intended for a drug transaction. His bail was set at $50,000. Suspect Denny posted bail and was released prior to this press release.