Man Arrested for Multiple Warrants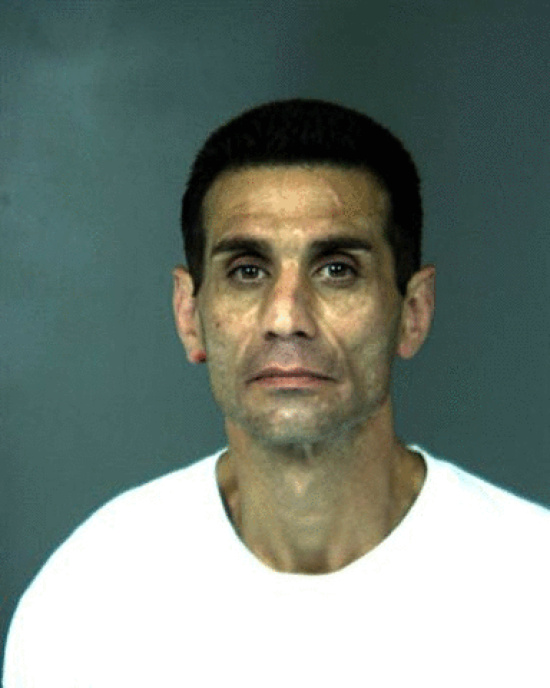 Timothy Scott Ramirez
Humboldt Co. Sheriff's Office Press Release:
On 10-15-2012, approximately 1:30 a.m., Humboldt County Sheriff's Office deputies drove to the 200 block of Palmer Blvd, Fortuna searching for a wanted subject identified as Timothy Scott Ramirez, 43 years old, who lived at the address they were checking. When deputies arrived they knocked on the front door were allowed entry into the residence. Inside the residence in a back bedroom they located a male matching Timothy Scott Ramirez's description. The male however said his name was Michael Ramirez. Deputies were able to determine Michael Ramirez was actually Timothy, and arrested him on eight outstanding arrest warrants. Two of those arrest warrants were for felony domestic violence, one for vandalism, one for driving on a suspended license, and three separate probation violation warrants.

Deputies also located a pistol grip 12 gauge shot gun and live shotgun ammunition in the room Ramirez was staying in. Ramirez was transported to the Humboldt County Correctional Facility where he booked on the warrants and fresh charges of providing false information to a police officer, failure to appear on a felony charge, and being felon in possession of a shotgun. He is being held without bail.

Anyone with information for the Sheriffs Office regarding this case or related criminal activity is encouraged to call the Sheriffs Office at 707-445-7251 or the Sheriffs Office Crime Tip line at 707-268-2539.