New CHP Commander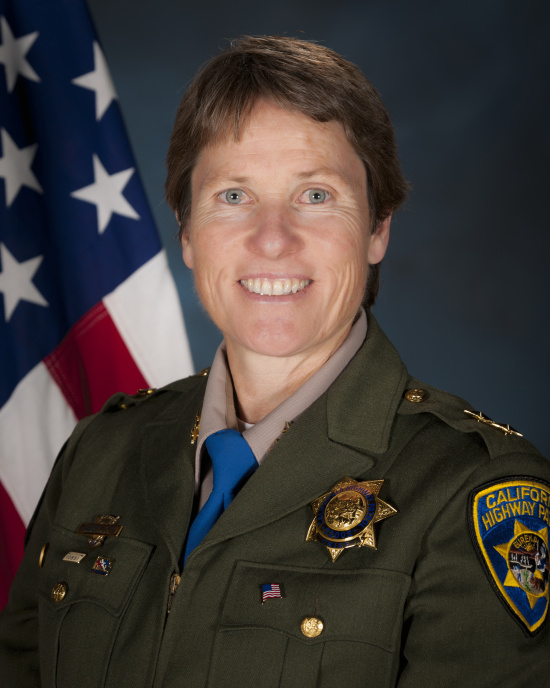 Chief Bridget Lott
CHP press release:
On August 31st, 2012, CHP Northern Division welcomed Bridget Lott as the Northern Division Commander. Chief Lott has been a member of the California Highway Patrol for 29 years. Immediately prior to this promotional assignment, Lott served as an Assistant Chief in the Golden Gate Division with leadership responsibilities for five commands encompassing most of the East Bay including Contra Costa, Alameda and Santa Clara Counties. Additionally, she served as the transportation management coordinator and Occupational Safety Coordinator for the entire Division.

Bridget Lott had previously served as the commander of the Redwood City office for four years where she collaborated with a number of law enforcement agencies and other public and private organizations as well as homeowners in developing a working tri-county motorcycle safety task force. At the same time, Lott helped develop and implement a highly successful older driver traffic safety program which received 100% support from the San Mateo County Board of Supervisors and county residents, and which has been taken statewide by the CHP.

Prior to this assignment, Chief Lott worked in the CHP Headquarters office as a commander overseeing statewide programs including Motorcycle Safety, Grants, Transportation Planning and Older California Driver Safety. Lott has worked a variety of other assignments during her career, from Northern to Southern California. Two notable assignments included riding a motorcycle in a supervisory capacity and serving as an Administrative Assistant to the CHP's Assistant Commissioner.

Chief Lott has been an active force in her community as well serving as a Board Member for the Assistance League of Amador Valley and previously teaching religious education through her church. She holds a Master's Degree from San Jose State University, a Bachelor's Degree from California State Polytechnic University, Pomona, completed an executive level leadership course at the California Leadership Institute, Sacramento; and, graduated from the FBI National Academy in Quantico, Virginia.