Fire in Benbow-Hwy 101 Partially Closed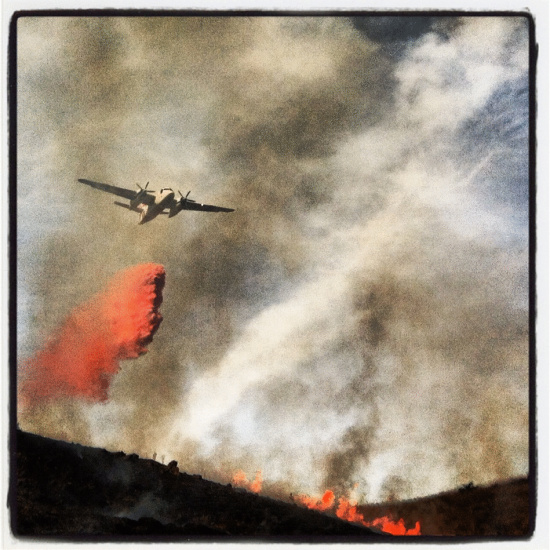 UPDATE 3:42 P.M.: Current information is that it is approximately 7 acres but being brought under control. One of the water tankers is being released.

———————————
A fire currently burning in Benbow has partially closed the 101 freeway. The fire was called in before 2:30 P.M. and Cal Fire as well as local Volunteer Fire Depts are on the scene.
Diana Totten, a resident of the Benbow area and a former fire fighter says that she estimates the fire to be 5 -8 acres. She says the fire is on top of Benbow hill on the right side of the freeway. Smoke is visible from as far away as Redway.
According to the CHP site, both northbound lanes are closed. Traffic control is being provided by the CHP.
——————-
Thanks to Carol Hensley for the initial tip! Thanks to Mary Hobbs for giving me the photo that one of the firefighters took. Photo by Kyle Murchison.