Shooting in Southern Humboldt Homeless Camp that was Raided Yesterday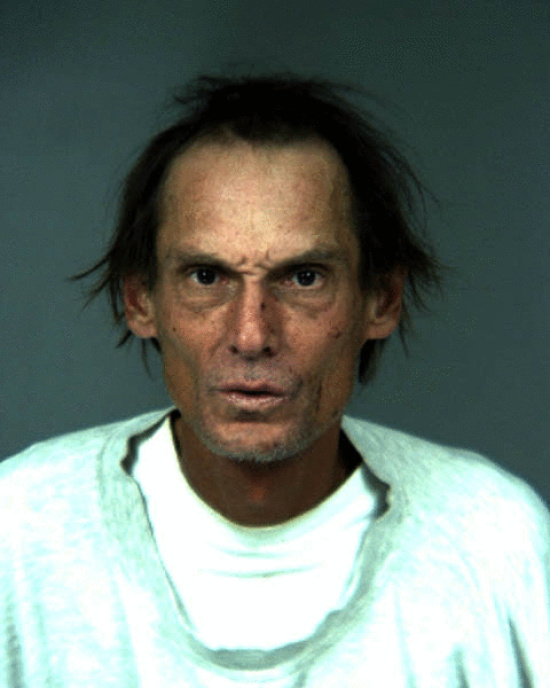 Jack Belk
UPDATE 11:06 A.M.:
On 10-2-12 at about 10:25 P.M., Sheriff's Deputies were dispatched to a reported shooting on Redwood Drive just north of Redway. When deputies arrived, they located the victim who had been shot two times. The victim was identified as Daniel Mashburn, transient, age 46. Mashburn told deputies he had been walking in the area of Redwood Drive with his girlfriend when they were confronted by the suspect and an argument ensued. The argument escalated and the suspect drew a handgun and shot Mashburn two times. Afterwards the suspect, who Mashburn did not know, fled. Mashburn and his girlfriend provided deputies and California Highway Patrol Officers, who had arrived to assist, with a description of the suspect.
At about 11:00 P.M. a subject matching the description was located by the Highway Patrol. The subject was later positively identified as the suspect. The suspect was identified as Jack Belk, age 53, of Charlotte N.C. Deputies also located the firearm. What instigated the confrontation is still under investigation.
Belk was arrested and booked into the Humboldt County Correctional Facility for Attempted Murder. Bail is set at $500,000.
Mashburn is still hospitalized and listed in critical condition.
Anyone with information for the Sheriffs Office regarding this case or related criminal activity encouraged to call the Sheriffs Office at 707-445-7251 or the Sheriffs Office Crime Tip line at 707-268-2539.
————————————————————————————-
The Sheriff's Department has confirmed that there was a shooting last night around 10:30 in one of the homeless camps raided yesterday. More details following soon.