At Risk Missing Person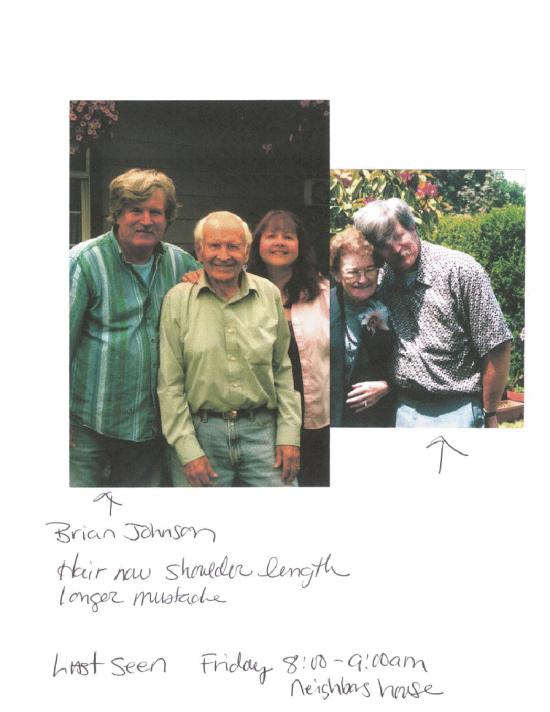 UPDATE 3:44 P.M.:
Humboldt CO. Sheriff Press Release:

On 09-03-2012 at about 12:40 pm Deputies located Brian Wallace Johnson in a wooded area approximately 200 yards from his residence. Mr. Johnson was deceased.

This appears to be a natural death and no foul play is suspected.
———————————————————-
Humboldt Co. Sheriff Press Release:
On 09-01-2012 at about 7:00 pm the Sheriff's Office received a missing person report regarding Brian Wallace Johnson, age 65.

Johnson's wife, Jennifer Johnson, reported that Brian had left their residence, located at 1932 Baird Road Mckinleyville, on 08-31-2012 at about 6:00 am. After having coffee with a neighbor, Brian left the area on foot to pick blueberries. When Brian did not return home, multiple family friends spent the day looking for Brian with no success.

Brian Johnson has serious medical conditions that require him to take medication daily. When he left the residence he did not have his medications with him.

Sheriff's Deputies have checked all the areas known to be frequented by Brian Johnson but have not been able to locate him.

The Sheriff's Office is requesting that anyone with information on the whereabouts of Brian Johnson contact us immediately.