Exploring Humboldt with Kids–Confusion Hill?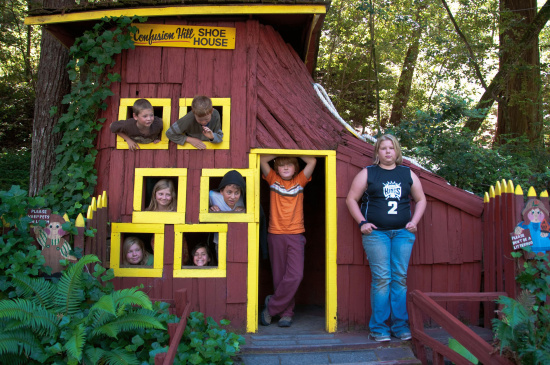 Ever feel like you're the old woman who lived in the shoe?  Have so many children you don't know what to do?  Or does it just seem like you have a lot of kids  now that school is out and they're tumbling underfoot? Well, as part of our summer series, Exploring Humboldt with Kids, we've got some fun suggestions. Last time we went to the Avenue of the Giants.  This time I gathered up a crew of my son's schoolmates as well as some extra adults and we headed to (do I hear Twilight Zone music?) Confusion Hill. (I know, I know. This is in Mendocino County but it is so much a part of many Humboldt children's summer experience that I couldn't ignore it and it is just barely over the border between the two places.)
This charming but odd little attraction located between Leggett and Piercy was built in 1949. Talk about going retro, this place is absolute holdover from the days when Mom and Pop loaded the car with kids and stopped in tourist traps all along the drive.  A giant chainsaw statue of bears dressed as clowns ("the largest freestanding Redwood Chainsaw Carving in the World!"a sign proclaims) marks the entrance.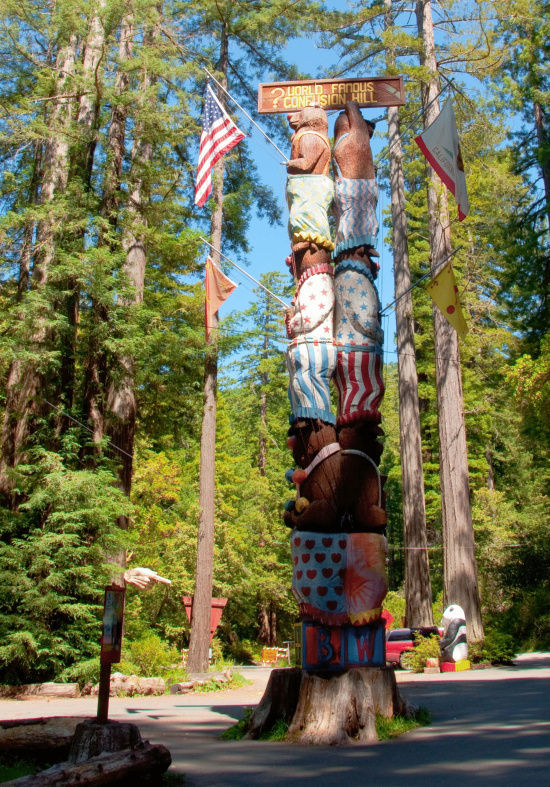 Not far from the statue the Redwood Shoehouse offers a sweet place to take group photos (see above.) This Paul Bunyon sized boot was built as a parade float in 1947 and was part of Confusion Hill from its beginning in 1949.  Kids are charmed by it and it is a great place to let them shake out some of the wiggles from the drive while you gather cameras, etc. from the car.
A tiny food counter offers a selection of the expected "delicacies" from your youth including ice cream cones topped with a chocolate shell.  The owners allow picnicing though so most of us saved a little money this time and brought our own sack lunches. Next to the cafe, a tiny shop crammed with redwood products and gag gifts offers rides on a mini train and a walk through the Gravity House.
The Mountain Train Ride is about a half hour long and costs $8.50 for adults and $6.50 for kids 4-12.  Kids younger than that are free. This isn't a must see or do ride but the kids enjoy it.  The engineer is worth the price of admission for his non-stop chatter.  He's a character.  He's been driving the ride for over twenty years but there is no sign of boredom in his patter.  Covered with cartoon tattoos and working on getting more, he's great with kids (drives schoolbus during the winter) and seems to know instinctively who to tease and squirt with his squirt gun and who to be gentle with. His description of the beautiful virgin forest that the train used to run through and how it was logged off and, consequently, battered by high winds is enough to turn most people into environmentalists.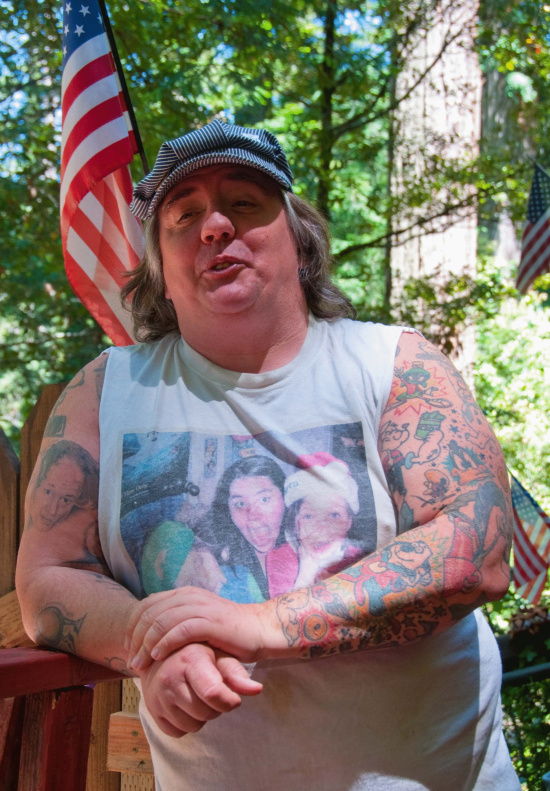 At the end of the ride is the best photo opportunity.  Quickly hop over the right side of the train while all well bred folk are exiting out the other side.  Kids are allowed to ring the engine's bell and if you move quickly to the front of the train on the other side you can get a good photo. Try to capture a bit of the cars in the back to give a feel for what your kids are doing.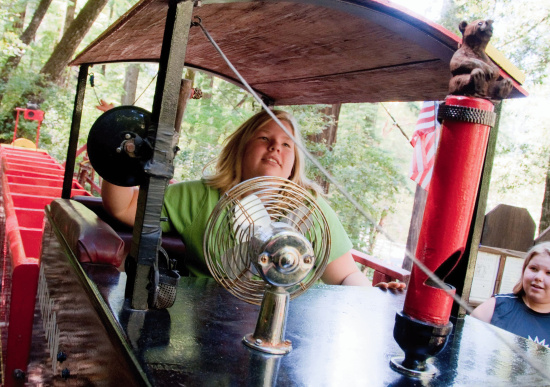 The Gravity House is hands down the kids' favorite. It costs $5 for adults and $4 for kids. At the beginning is set of funhouse mirrors that gets the giggles going and sets the mood for strangeness.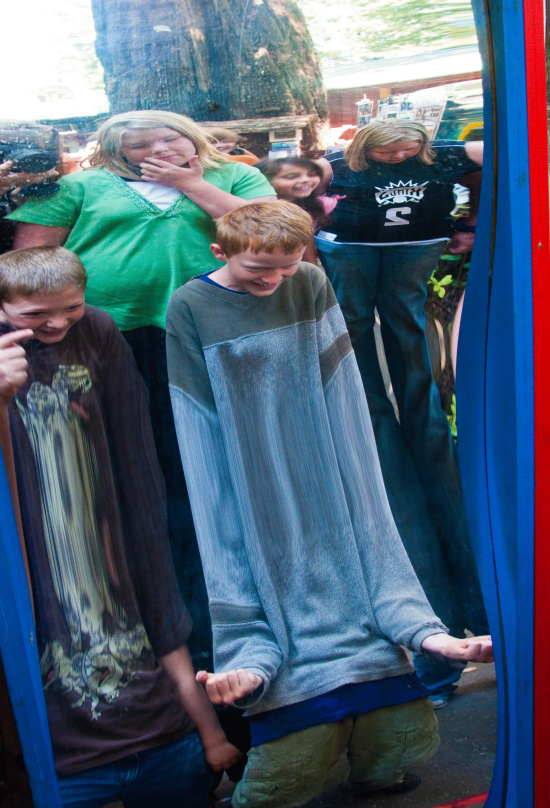 Experiment with having the kids move up and down to capture the best photos (in reality though, you don't have to say anything as they'll be bobbing like corks to get the best angle for their own viewing.)
The Gravity House itself is hard to explain.  The angle that the house is built on makes you feel as if you need to straighten up but, of course, you already are standing straight.  Let the kids just romp here (and the adults, too) There are pullup bars that you hang from at odd angles, chairs you can hardly get out of, and water apparently runs uphill.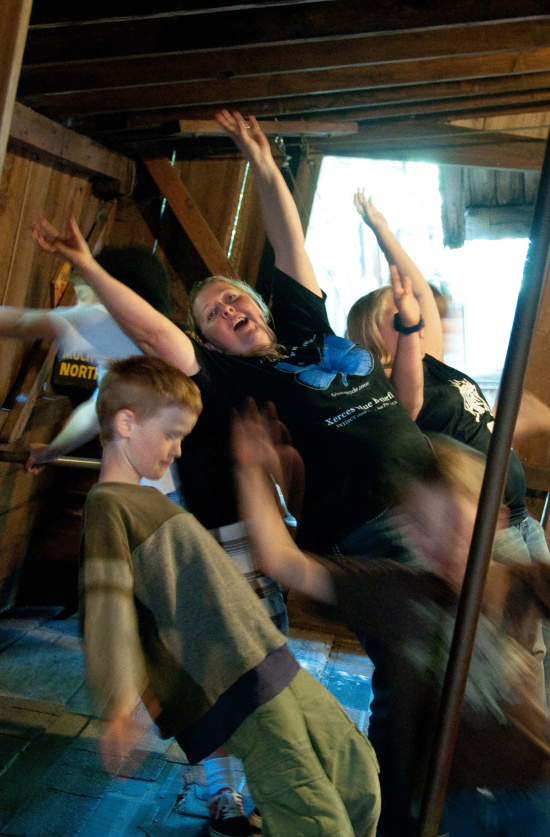 Photo taking here is a bit of a challenge as movement in dimly lit areas is hard to catch.  Try with and without flash and choose your favorites later.  Then put down your camera and join in the fun.
The picnic area and playground are great places to regroup between activities.  Keep an eye out for the miniature chipmunks.  They are barely the size of an adult's hand.  Kids will be enchanted and want to chase them but teach them to hold still and the little creatures will come quite close.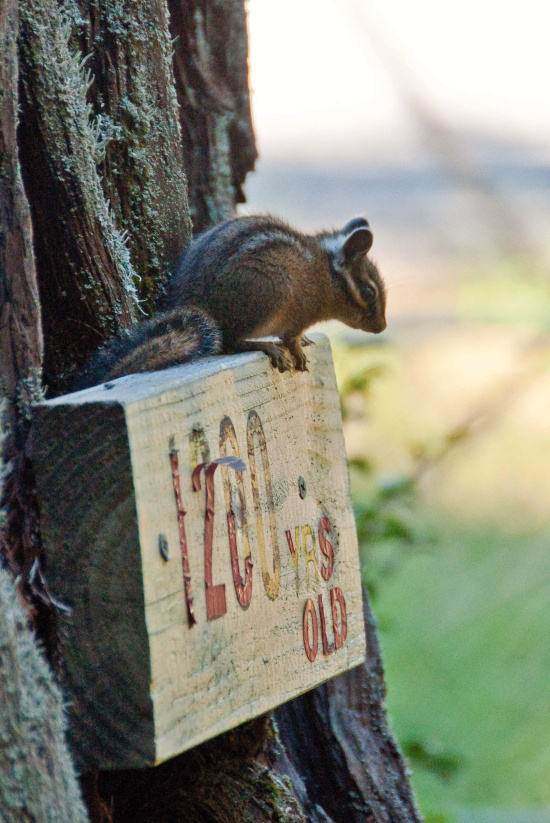 All in all, Confusion Hill is a must do for every kid in the area at least once in their life.  It is not cheap (conserve money by packing lunches) but splurge a little this time and save by going hiking or swimming the next few times you take the kids out.