McKinleyville Burglary Interrupted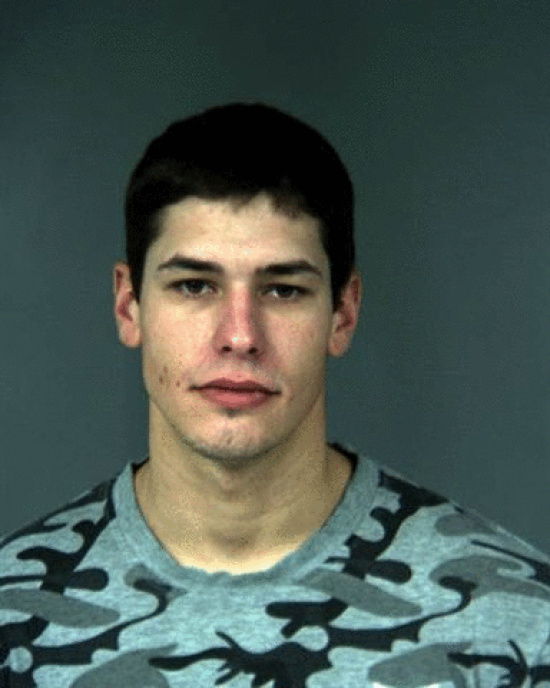 Humboldt Co. Sheriff's Dept. Press Release:
On 06-17-2012, approximately 9:00 p.m. a victim notified the Humboldt County Sheriff's dispatch that he just interrupted a burglary in his residence on Cobblestone Road, McKinleyville. When deputies arrived the victim told the deputies he entered his apartment after being gone for the day and saw it was ransacked. He then saw a male in his bedroom putting all of his belongings in a blue duffle bag. He told the deputies he had no idea who the suspect was. The citizen was surprised to see the suspect in his apartment, because he recalled it was locked when he left for the day, and the front door was still locked when he returned home. His apartment is on the second story of the complex. The victim confronted the suspect and asked how he entered his apartment, the suspect told him through the bathroom window. The victim said the suspect was very calm during the entire encounter. The victim witnessed the suspect sling the blue duffle bag over his shoulder while grabbing the victim's .22 caliber rifle. The suspect then fled down the stairs of the apartment complex with the victims property and was last seen headed southeast on foot.

Through their investigation, deputies were able to identify suspect. The suspect has been identified as William Davis Kistler, 23 years old, from Eureka. He is further described as: White male adult, 5' 11" tall, approximately 175 lbs, brown hair, brown eyes .

Anyone with information for the Sheriffs Office regarding this case or related criminal activity is encouraged to call the Sheriffs Office at 707-445-7251 or the Sheriffs Office Crime Tip line at 707-268-2539.