Missing Person in Trinity County
UPDATE: 11:08 a.m.: Channel 3 News is reporting that Jelinek was found and is being flown to the command post.
###
[googlemaps https://maps.google.com/maps?f=q&source=s_q&hl=en&geocode=&q=Jim+Jam+Ridge,+Trinity,+California&aq=0&oq=jim+jam,+trinity+county,+california&sll=40.525283,-123.191071&sspn=1.246368,2.783661&ie=UTF8&hq=&hnear=Jim+Jam+Ridge&ll=40.952222,-123.2975&spn=1.238401,2.783661&t=m&z=10&output=embed&w=425&h=350]
On May 20, 2012 at 6:00 am Christopher Jelinek left his residence on the coast to go for a run in Trinity County at the Jim Jam Trail near Denny/New River and was supposed to return home around 4:00 pm on the 20th. At approximately 9:30 pm on May 20th Trinity County Sheriff's Office Dispatch received a call that Mr. Jelinek had not returned home.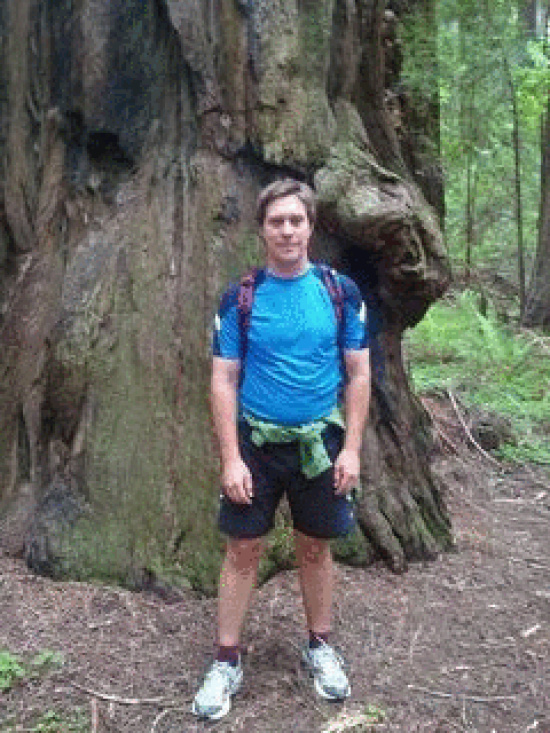 Christopher Jelinek was supposed to be at the Jim Jam Trailhead however his vehicle was found at the New River Trailhead. The vehicle he is driving is a red 2000 Subaru Outback. Christopher Jelinek should have his dog "Amber" with him; she is a terrier mix, dark brown with light legs and gold spots. Christopher Jelinek is wearing black shorts, white shirt, white hat and black and red trail shoes.
The Trinity County Sheriff's Office has their Search and Rescue Team on scene as well as U.S. Forest Service horse team and the California Highway Patrol fixed wing plane. Arrangements are currently being made for assistance from more Search and Rescue teams and tracking dogs.
TRINITY COUNTY SHERIFF
(530) 623-2611
Christopher Todd Jelinek
DOB: 4/9/72, 5'6″, 160 lbs., Hair: Brown, Eyes: Hazel