Be On the Lookout for Knife-Wielding Assailant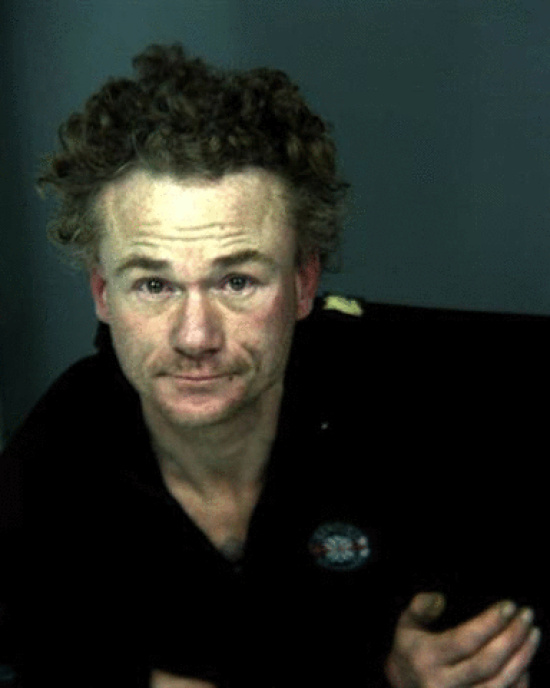 Humboldt Co. Sheriff Press Release:
On 04-03-12, approximately 6:30 p.m. the Humboldt County Sheriffs Office was notified of a stabbing victim at Jerold Phelps Hospital, Garberville. When the investigating deputies arrived they met with the 50 year old male victim. The victim had deep stab wounds to his face, chest, neck and hands. The victim told the deputies he did not know what happened.

Deputies were able to locate several witnesses to the crime. The deputies determined a fight had ensued between the victim and the suspect, identified as James Albert Rowe, 42 years old, a transient who resides in the Garberville area.

Based on witness accounts deputies determined a fight ensued between Rowe and the victim in the street around 5:30 p.m. on 04-03-12 near Calico Café and Rays Food Place, on Redwood Drive Garberville. Deputies located evidence at the scene consistent with the witness statements.

A be-on-the-lookout for James Albert Rowe, who is further described as a white male, 5-11, 165 pounds, brown hair, hazel eyes has been issued to area law enforcement. Rowe is on active California Department of Corrections parole. If Rowe is sighted do not approach, call 911. Rowe is wanted for attempted murder and assault with a deadly weapon.

The victim is still being treated in the hospital for his injuries.

Anyone with information for the Sheriffs Office regarding these cases or criminal related activity is encouraged to call the Sheriffs Office at 707-445-7251, the Garberville Station at 923-2762, or the Sheriffs Office Crime Tip line at 707-268-2539.