Oaksterdam University Raided By Feds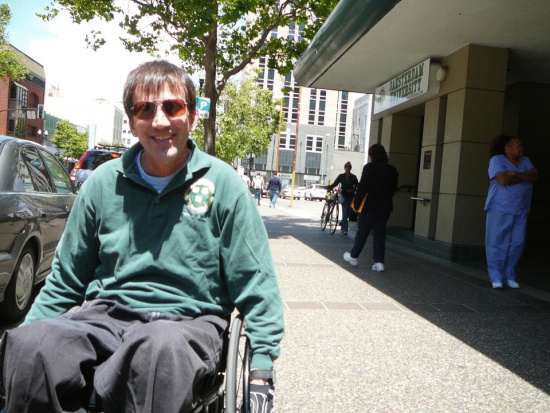 Richard Lee
UPDATE, 1:24 p.m.: Live report from Jane Klein, wife of Oaksterdam teacher Ed Rosenthal, at the scene of the raid.
###
Federal law enforcement agents swooped down on Oaksterdam University early this morning, reports SFGate and a number of other sources. This is certainly the most high-profile raid in California since the feds' announcement last fall of a concerted crackdown on California's medical marijuana industry.
It's a curious one, too. Oaksterdam isn't actually a marijuana dispensary or a growing facility. It's a "cannabis college," where people come from all around to study marijuana cultivation, business and law. It was founded by Richard Lee, the big backer of the marijuana legalization initiative that failed in 2010, and currently serves as the headquarters of his burgeoning business empire and the heart of the Oakland neighborhood known as "Oaksterdam."
Americans for Safe Access is said to be calling supporters to Oaksterdam U. to protest the raid.
For more on Oaksterdam, Richard Lee and Prop. 19, his 2010 ballot initiative, check out the North Coast Journal cover story I did in 2010.