Flooding at Chemise Mt. Rd and Shelter Cove Rd and Other Road News
UPDATE, 9:53 a.m.: Reader Sean Sexton sends us a picture of a mini-landslide on Meyers Avenue between Gatliff and Pine Hill Road on the outskirts of Eureka: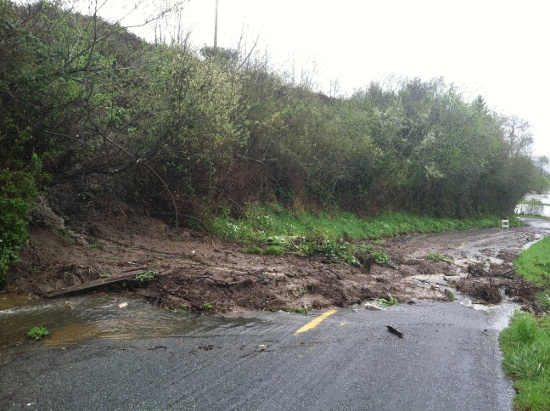 ###
UPDATE 9:41 A.M.: Photo from Intersection of Wrigley and Elk River (thanks to a local resident for letting us use the photo.)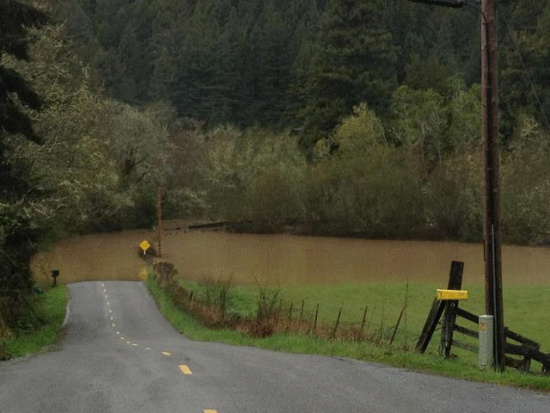 ###
UPDATE, 9:21 a.m.: Closure at Bull Creek Rd (slide at 13.6 mile marker.) Eel River and Hookton Rd by CR have flooding (of course.) There is flooding at Fields Landing and on Elk Creek Rd. Bayside was still flooding at last report also. Remember the County is out there trying to get to all the culverts but there could be water and rocks on the road at any turn. Slow down. Be alert.
###
According to Marty Messenger of Humboldt County Roads, there is flooding at Chemise Mt. Rd and Shelter Cove Rd. With multiple culverts overflowing elsewhere in south County. Be careful.