Vehicle Saves Fortuna Woman From Knife Attack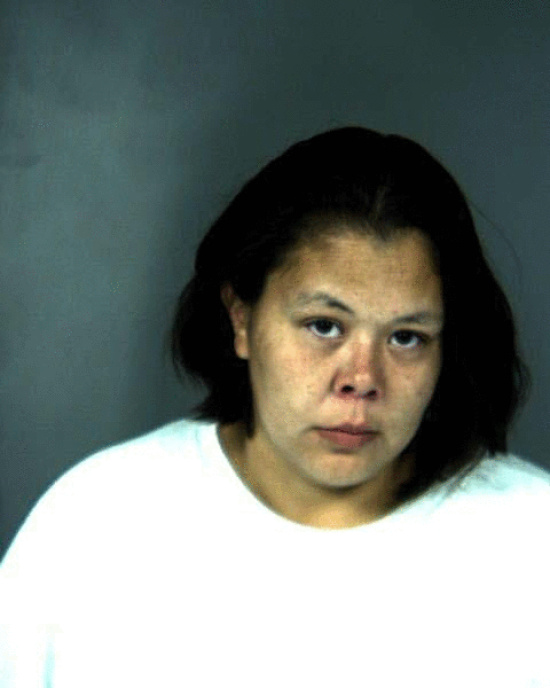 Dawnetta Rene Carpenter
Press Release from the Fortuna Police Dept. According to the release, this morning at 7 a.m. …
… a female caller placed a 9-1-1 call to the Fortuna Police Department requesting that officers respond to the apartments at Basayo Village for the report of an altercation occurring in the parking lot. The caller stated that she had secured herself within her vehicle and that the suspect was banging on the vehicle's window with a large knife. While officers were enroute to the location, the caller informed the dispatcher that the suspect had now used the knife to flatten the tires of her vehicle, subsequently making the vehicle inoperable.

Upon arrival, officers located the victim within her vehicle and immediately observed Dawnetta Rene Carpenter (age 28) flee from beside the vehicle towards an apartment at Basayo Village. Officers pursued Carpenter as she entered the apartment and were caused to force entry into the dwelling after Carpenter refused to open the door. Carpenter was subsequently taken into custody without further incident and transported to the Humboldt County Jail.

The victim reported that the altercation stemmed from an ongoing argument that occurred hours earlier. "Due to the quick actions of the victim and her ability to secure herself within her vehicle, I believe that she was able to keep herself from further immediate harm as she was able to separate herself from Carpenter and contact law enforcement" said Sergeant Aaron Starcher.

Carpenter was booked on the following charges; PC 236 False Imprisonment, PC 417 Brandishing a Weapon, PC 422 Criminal Threats, PC1203.2 Probation Violation and PC 240/242 Assault and Battery.