Early Morning Raid in Fortuna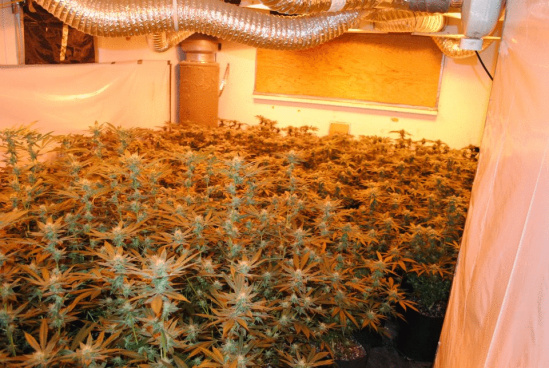 FORTUNA, CA – On February 25, 2012 in the early morning hours, Officers with the Fortuna Police Department and Rio Dell Police Department executed a search warrant on a building located in the 3900 block of Rohnerville Road (Fortuna, CA).
Upon the service of the warrant, officers discovered a marijuana growing operation. While on scene, officers contacted several subjects including, 41 year old Robert Corsaut, Jr of Fortuna and 25 year old Rachel Myers of Fortuna.
Officers seized more than 500 growing marijuana plants, nearly two and a half pounds of concentrated cannabis, several firearms, scales and currency.
Officials with the Fortuna Fire Protection District were contacted and responded to the scene, because of the possible fire hazard caused by the electrical wiring related to the indoor marijuana growing operation. Once the fire officials arrived on scene they determined that the marijuana growing operation was a possible fire hazard. As a result, officials with the Pacific Gas and Electric Company responded to have the electricity service removed from the residence.
Both Robert Corsaut and Rachel Myers were booked into the Humboldt County Correctional Facility on the following charges:
Health and Safety Code Section 11357(a) Possession of Concentrated Cannabis
Health and Safety Code Section 11358 Marijuana Cultivation.
Health and Safety Code Section 11360 Possession of Marijuana for sale.