House on Humboldt Hill Burglarized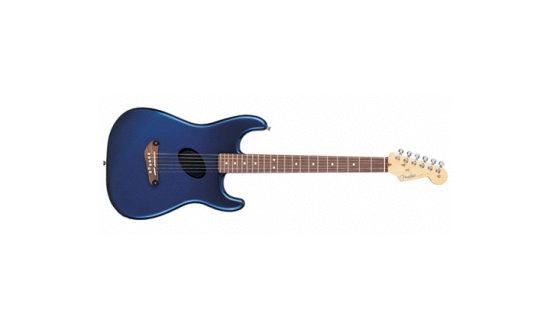 UPDATE 7:18 P.M.: According to Dave Wilson, "There's been a truck identified in the burglary. A mid 90's 2 tone White/silver Chevy truck with 2 males and a female have been trying to cash checks in Fortuna this morning."
Jewelry and other stolen items are described in more detail at the end of this post. (Right before the guitar photos.)
The Sheriff's Dept is Officer Jager @445-7251. According to Wilson, "The Fortuna dept has been on the case since this morning. The Fortuna officer is Sgt. Kadle (sp?) at 725-7550."
________________________________
Last Tuesday, Dave and Nalini Wilson of Blue Lotus Jazz (follow the link to listen to their music) had their house on Humboldt Hill broken into. According to Dave Wilson, the thieves stole about $130,000 worth of items.
Above is a picture of one of the guitars. Below are pictures and lists of the items. If you have any information, please contact the Humboldt County Sheriff's Dept. or mskymkemp@gmail.com.
Dave used to be my son's music teacher and I would appreciate any help you could give.
1) Jewelry valued at $50,000
2) Fender Precision American Bass $1200
3) G+L Deluxe Guitar Sunburst $3200
4) Fender Acoustisonic Strat $1200
5) Aria Classical $1200
6) Loar Jazz Acoustic $500
7) 2 Laptop computers $2500
8) Other personal items cameras, phones, crystal, etc valued at +/- $40,000
9) Gig bags with Mic, books, cables, reverb units, etc @ +/- $8,000
Stolen Jewelry:
1. one piece bracelet w/blue cut sapphire and diamond 18K
(series # MBD 124) sold in Thailand 1-19-1998 for 253,260
baht (currently, 1 baht = .0325 cents, or $8230.95 ) receipt
documentation available
2. One 18K(stamped) gold and Diamond wedding set. The guard
style wedding ring features a double formfitting band soldered
together at the base with two tabs. The polished ring measures
14.06 mm in width across the top, tapers to 5.83 mm at the baser
and weighs 5.94 grams complete. Entire set (I was wearing
the diamond engagement ring and away from home during the
robbery) was appraised by PGL, Pacific Gemological Laboratory,
Inc. on 5/3/2007 for $40,815.00. Doc. available
3. one piece long (approx. 28"), intricately worked linked 24K gold
Thai necklace, approx. 10 grams. By weight only, approx $600.00.
However, the workmanship was outstanding; I would have paid at
least $1200.00 for the piece.
4. long (30")18K gold 'bolo' tie style necklace. Each end of the round
smooth yellow gold 'rope' terminates with diamond heads holding
a very large pearl; one black pearl (looks more blue in color) and
one white pearl. The clasp connecting the 2 sides is a small bow
shape crusted in diamonds; a second matching clasp is at back (in
gold only) to adjust length. Heirloom item, must have been worth
at least $15,000.00
5. 2 gold wedding rings, one w/ 3 bands fused; the inner band is
18 or 22K (gold from India), outer are 14K; other ring was wide,
slightly tapered, 18K. value by weight in gold I would assume.
6. Two 14K gold bracelets, one approx. ½" wide tight weave, one
link style
7. One set 24K gold post type earrings (from India) with textured
heads
8. Seiko 14K gold watch, about 8 yrs. old.
9. Movado gold 18K flat band single dot face watch. This was
an heirloom from the 1980's, I think at the time part of
their 'museum' series.
10.
Black freshwater pearl in heart pendant w/white gold
plated sterling silver chain(Christmas present from my daughter,
worth $295.00; documentation available)
11.
One set rectangular 18K gold earrings w. jeweled
crosshatch (like tic tac toe) design
12.one set large 18K rectangular earrings. Finished was
brushed with fine burnished flat perimeter
Note: On this page, items #9, 11, 12, and 13 were inherited from
my mother's estate, and are of the highest quality (e.g., she could
only wear gold of 18K and above quality)
13. one set cluster pearls on gold earrings
Other Stolen Items:
1) Toshiba Satellite A215-S6820 Laptop Computer $999.99 3 years old Personal use
2) Flip UltraHD Camcorder $154.99 1 year old Personal use
3) Zune 80 Red Mp3 Player Sn#340966781415 $199.99 2 years old Personal use
4) Zune 120 Black Mp3 Player Sn#476253183215 $230.51 2 years old Personal use
5) Zune 120 Black Mp3 Player Sn#033125783815 $224.99 2 years old Personal use
6) Sandisk Sansa Clip Mp3 Player $69.28 1 year old Personal use
7) Sandisk Sansa Clip Mp3 Player $74.33 1 year old Personal use
8) G+L ASAT Deluxe Tribute Series Electric Guitar Sunburst $3200 7 years old Personal use
9) Loar Archtop VS-350 Sunburst Acoustic Guitar $500 Brand new Personal use
10) Fender American Standard Precision Bass Sunburst $1200 6 years old Business use
11) PRS Blue Electric Guitar #CUM2FTH Serial #73515 $2848.95 5 years old Business use
12) I-Phone g3 $199 1 year old Personal use
13) Sony Recorder PCM-D50 $499.95 2 years old Personal use
14) Shure Beta 58A Microphone $159 ea x 2 = $318.00 2 years old Business use
15) Shure SM58 Microphone $99 3 years old Business use
16) Yamaha EMX5016 16 Input Powered Mixer $1099.99 3 years old Business use
17) Alesis Nanoverb Processor $99 3 years old Business use
18) Accesories for Sony PCM-D50 $119.90 2 years old Personal use
19) Sampson Power Monitor Sn#0412A0K0446 and Sn#0412A0K0567 $344.99 1 year old
Business use
20) Pro 30′ Xlr Cables $44.99ea x 6 = $269.94 1 year old Business use
21) Pro 30′ XLRM Cables 37.99 x 2 = $75.98 1 year old Business use
22) Furman PL8C Amp Power Conditioner $209.00 1 year old Personal use
23) Guitar Stand $99 3 years old Business use
24) Extension cords $49 3 years old Business use
25) 6 input Power Strips 2 @ $35 = $70 3 years old Business use
26) 25′ Guitar cords $35 ea x 2 = $70 3 years old Business use
27 ) Boss Vl-1 Reverb $399.00 5 years old Personal use
28) Neuman KMS-105 Microphone $699 1 year old Personal use
29) Shure SM57 Microphone 3 @ $89 = $267 3 years old Personal use
30) Boss tuner $12 1 year old Personal use
31) Light for music stand $40 3 years old Business use
32) Leatherman Tool $79 1 year old Personal use
33) Zoom effects pedal $129 5 years old Personal use
34) Mac Book Laptop Computer $1,299 5 years old Personal use
35) Fender Acoustasonic Stratocaster Acoustic Guitar $1250 3 years old Personal use
36) Mackie Speakers HR624 $449 5 years old Personal use
37) Motu Ultralite Recording interface $549 5 years old Personal use
38) Sony MDRV700DJ Headphones $129.97 5 years old Personal use
39) Mackie 1402-VLZ Pro $349.97 5 years old Personal use
40) AKG Studio Microphones 2 @ $599.97 = $1199.94 5 years old Personal use