Lights in the Night
Kym Kemp / Saturday, Dec. 3, 2011 @ 9:39 a.m. / Humboldt , Our Culture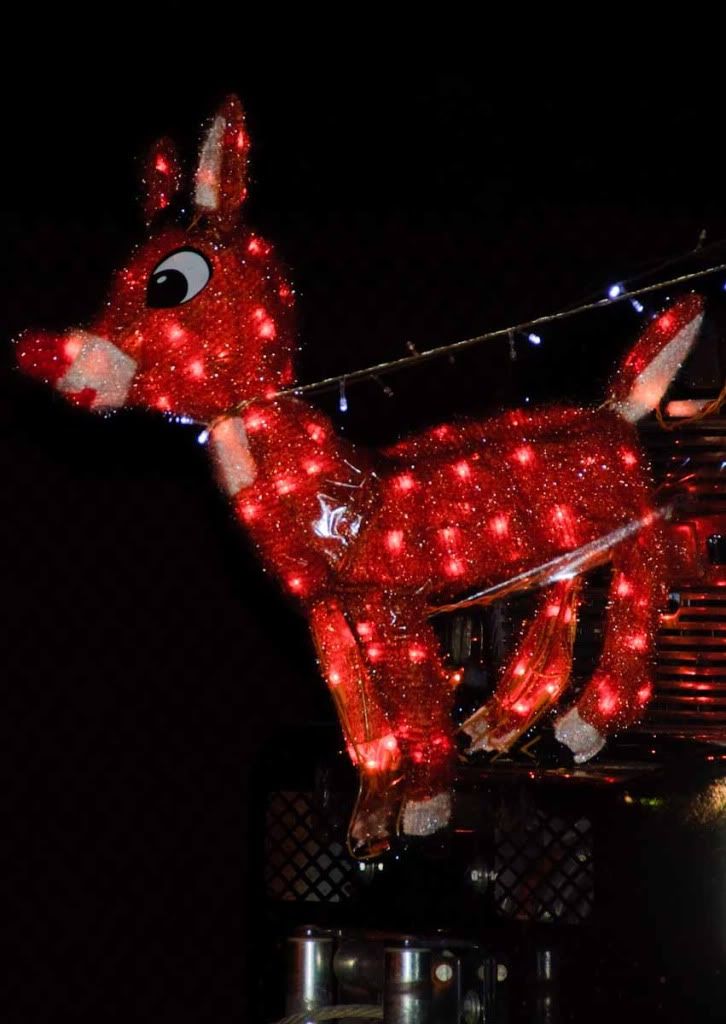 Last nights Arts Alive and Christmas Parade in Garberville enchanted my son and niece (and me.) Beautiful weather, twinkling lights, floats with bands, motorcycles with candy, parents selling goodies to raise money for school programs, Santa Claus and laughter wrapped us in the holiday spirit. Thank you everyone who worked so hard to put this on.
Last night, I had to do an errand in town. I'd put it off all day. When we got there it was almost dark. The town was lit and bustling with warmly dressed neighbors. I dropped the kids off to do some Christmas shopping at Allsports and Blue Moon (pure magic for kids.) When I came back from my errand, I walked through busy streets full of happy people. I felt as if I has slipped into "It's a Wonderful Life."
By now it was dark, but the town sparkled with lights. I poked my head into Allsport looking for my kids. The owner, Tina, still layered in a warm coat, gloves and a dark wool hat over her pretty blonde hair, asked if I needed help. When I explained, her face lit up. "Little redheaded boy, about so tall? Very polite?" Being a parent, I wasn't sure if that could possibly be my kid but, when it turned out it was,…my heart lit up and I grinned.
Kind words are the Christmas lights of life.

Below, parade photos and winners: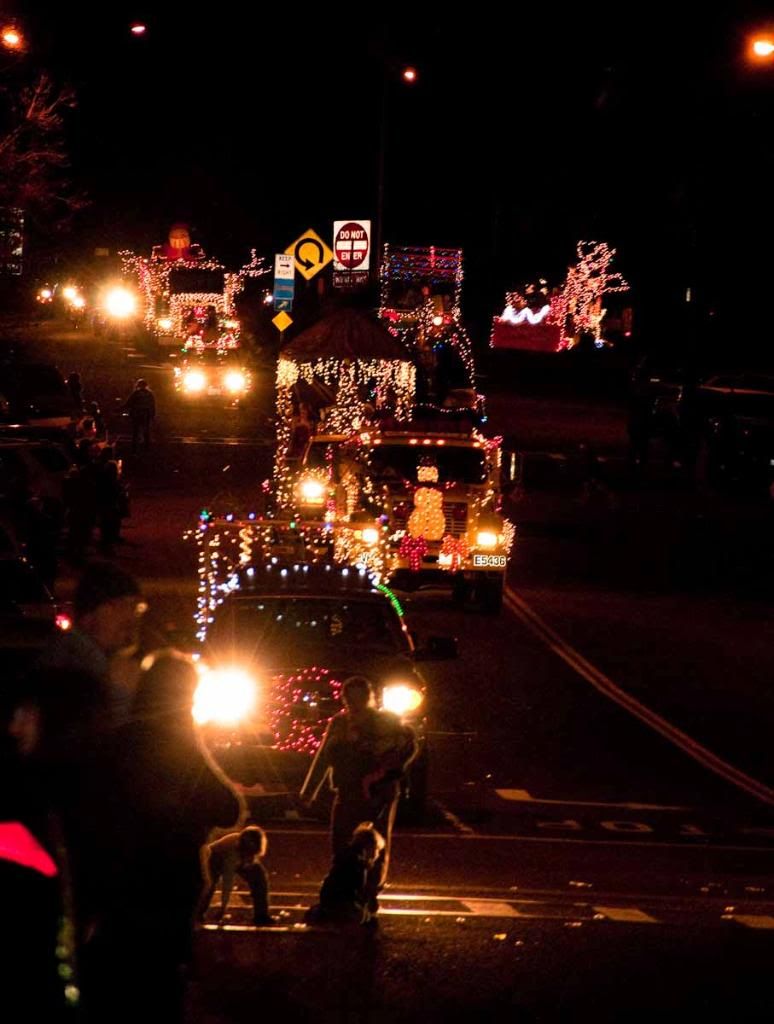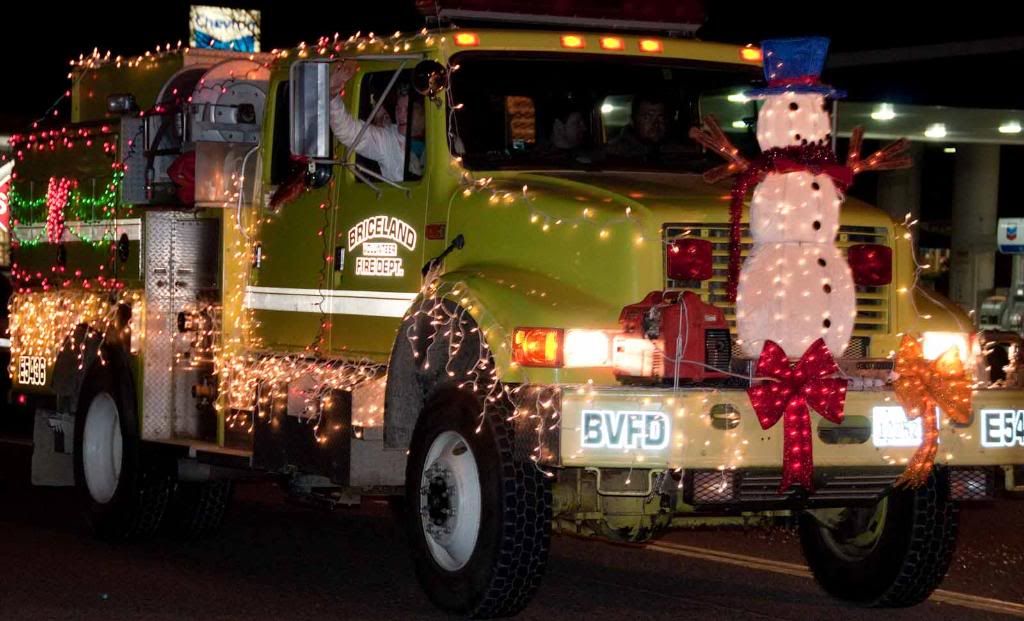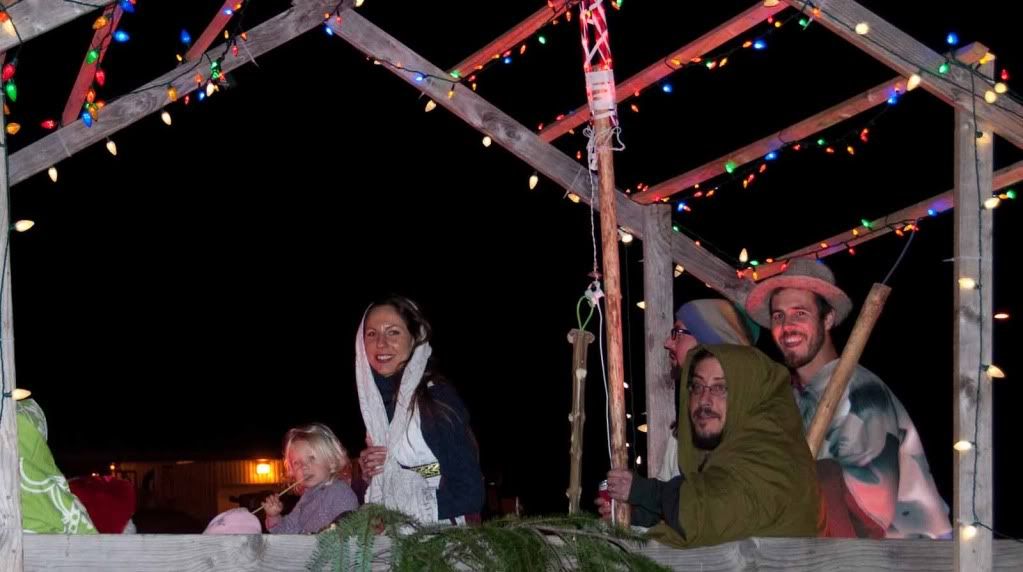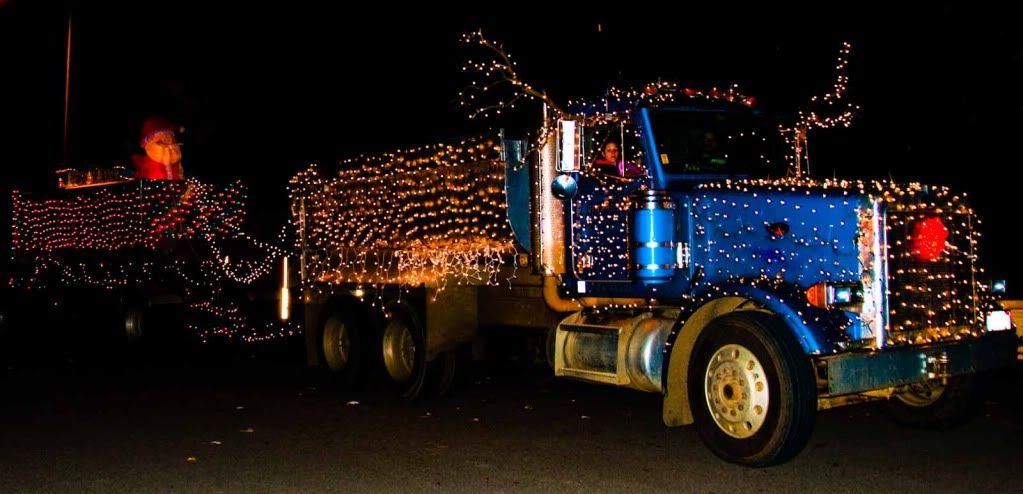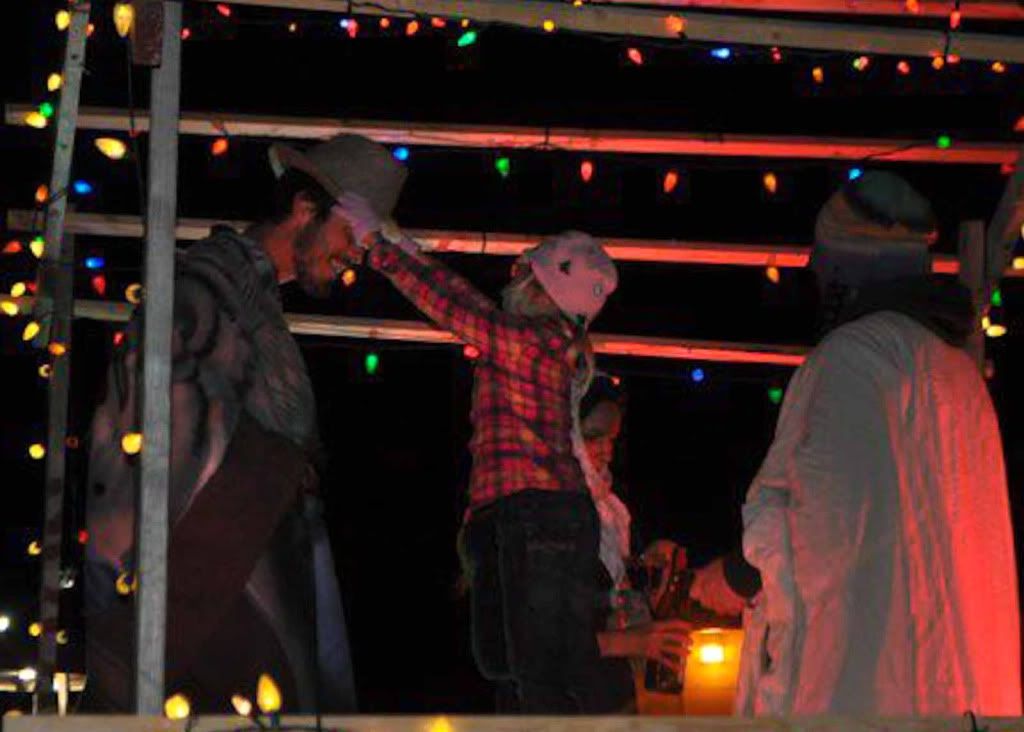 (The above photo by Becky Crossland)
The Third Place Winner: The Cutting's Float with its Barber Shop Poles and band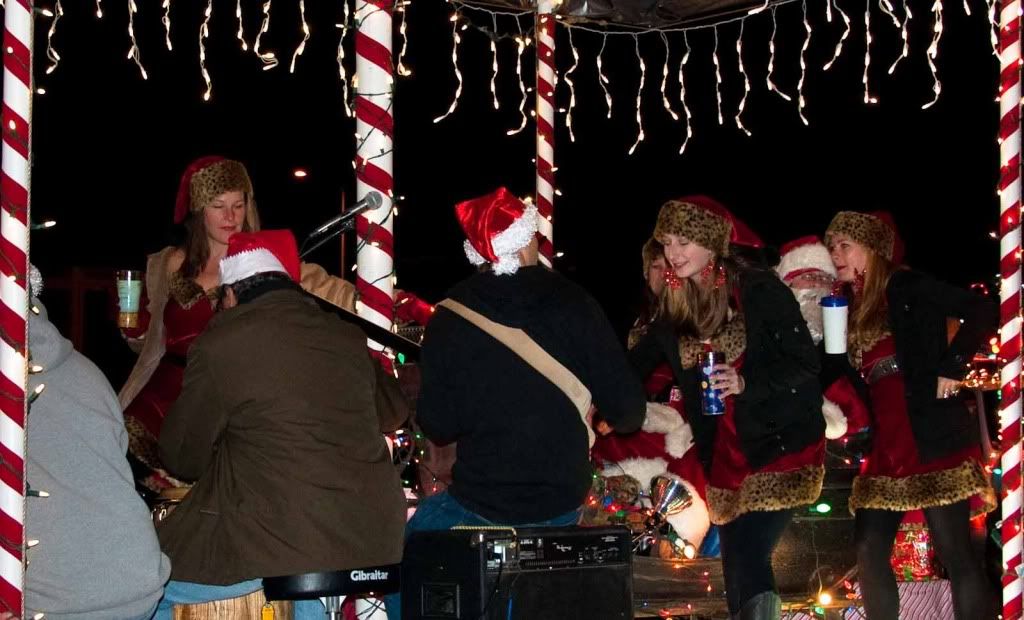 The Second Place winner: The Wallan's Event Design—Santa Getting Married
And the Winner is….. Persimmons' Float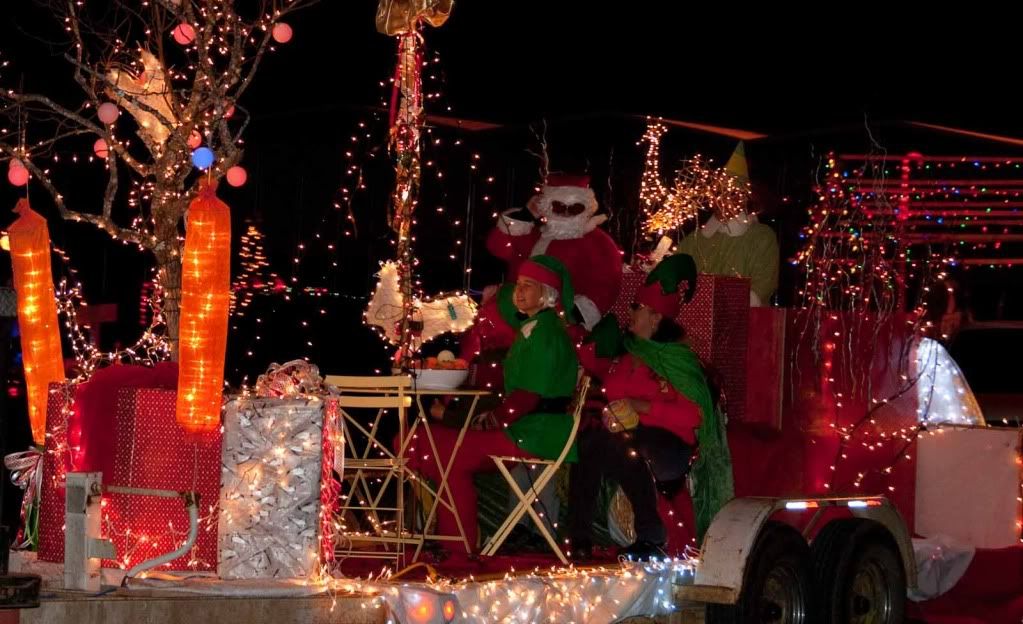 Related tags: christmas, kind words
blog comments powered by

Disqus