Two More Sought in Connection with Large Dinsmore Bust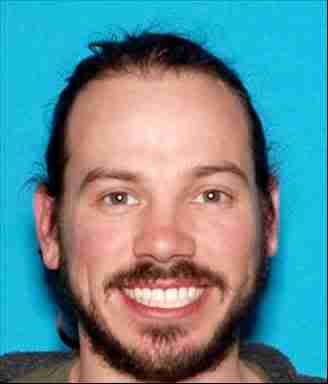 The Humboldt County District Attorney's Office is looking for Paul Anthony Givins, 32 and Vanessa Flieg, 28, who have outstanding felony warrants issued for their arrest in connection to large commercial marijuana growing operations discovered in Dinsmore in October.
Multiple law enforcement agencies raided several adjacent properties on October 26th which were suspected of being used for large scale marijuana cultivation. The properties were located off Highway 36 on County Line Creek Road approximately ten miles from Dinsmore.
Five separate parcels were searched and agents found over thirty structures used for the cultivation and processing of marijuana. Officers also discovered processed and unprocessed marijuana with an estimated street value of over one million dollars and approximately $20,000 in United States currency. Also seized were three firearms, two vehicles, numerous generators, trailers, a tractor and other equipment usually associated with large scale marijuana cultivation.
A large water diversion system was also located at the site. This system diverted a significant amount of water from the Mad River in support of the cultivation operations, and may result in criminal charges stemming from multiple violations of environmental laws.
Then on December 13th, several more addresses were searched in order to find and arrest suspects from the original raid. This includes 13 apartments out of a 14 apartment complex which each contained indoor growing apparatus.
The operation resulted in around 40 people arrested.
Anyone with information is asked to call local law enforcement or District Attorney Investigator Wayne Cox at (707) 268-2591.