I love Humboldt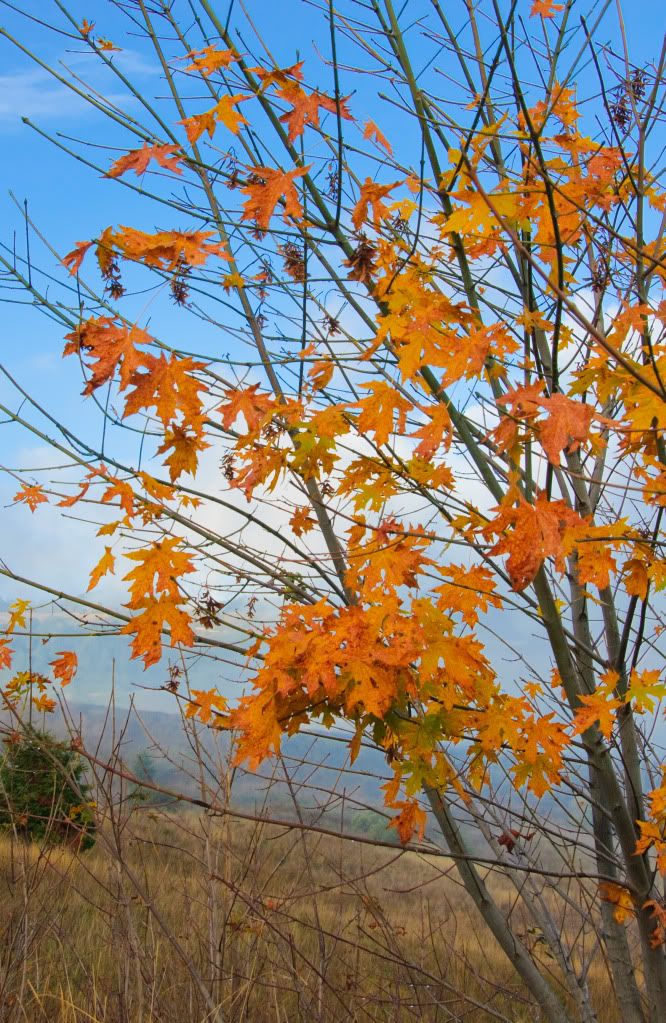 I love Humboldt in all its glorious beauty and little quirks.  Humboldt in the fall is particularly beautiful–washed clean, sparkling and bedecked in golds and sky blues.  This weekend is supposed to add a touch of white to the mountains.  NOAA has posted a Hazardous Weather Outlook:
THIS HAZARDOUS WEATHER OUTLOOK IS FOR NORTHWEST CALIFORNIA.

.DAY ONE...TODAY AND TONIGHT.

ISOLATED SNOW SHOWERS WILL DIMINISH THIS MORNING WITH LITTLE TO NO
ACCUMULATIONS.

.DAYS TWO THROUGH SEVEN...SATURDAY THROUGH THURSDAY.

ANOTHER STORM SYSTEM WILL BRING MORE RAIN AND SNOW TO NORTHWEST
CALIFORNIA THIS WEEKEND. SNOW ACCUMULATIONS OF 2-6 INCHES
ARE EXPECTED ABOVE 3000 FT WITH THIS STORM. ADDITIONALLY...LIGHT
ACCUMULATIONS WILL BE POSSIBLE DOWN TO THE VALLEY FLOORS
There should be frost also at lower elevations tonight.