Hwy 101 Closed Last Night Due to Collision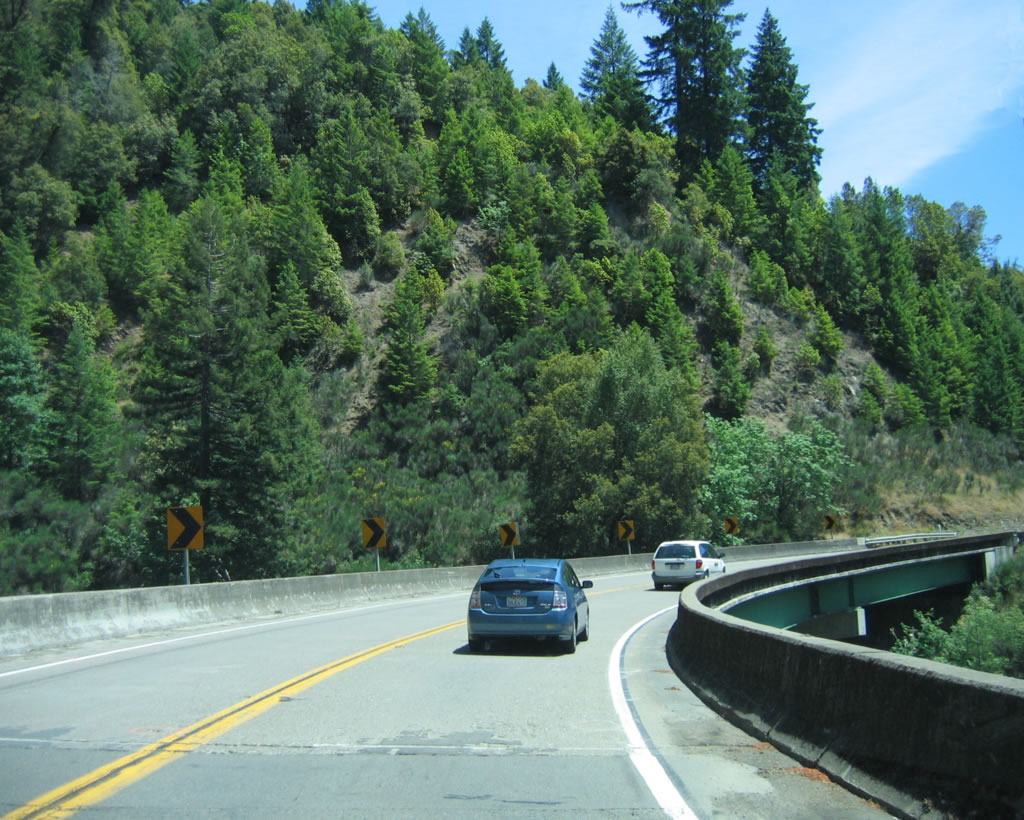 A serious traffic collision occurred at Jitney Gulch north of Leggett just before midnight last night. The road was shut down in both directions for a short time. The local Highway Patrol Twitter (set up by Hank Sims) indicates that ambulance, fire, Southern Humboldt Tactical Rescue, and Coast Guard all responded. A vehicle went over 200 yards down the bank and "4o ft into water." There is a report of a possible fatality.
Thanks to all who responded especially the volunteers who left their families in the middle of the night in the rain and then are getting up this morning to go to work.
(Please remember the fund raiser for SHTR.)
_________________
This is a photo from the AA Road site which has photos all along 101.