Humboldt and Mendocino Fires June 28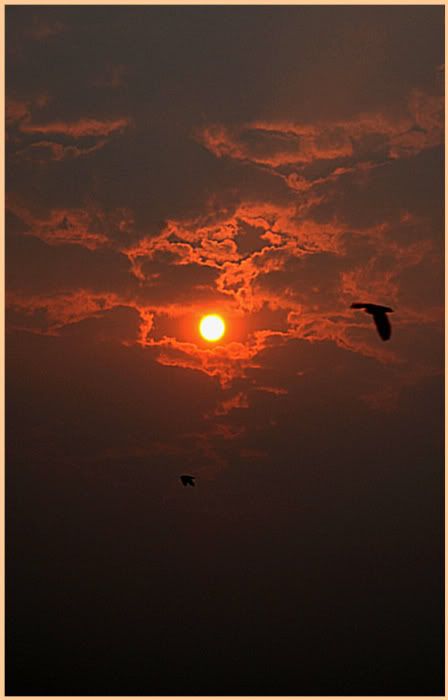 Swallowing the Smoke: Birds swoop through a smoky sunrise
The normal fires expected this time of year keep coming on top of the massive numbers of blazes caused by last weekend's lightning.
MENDOCINO: Evacuation has been ordered (this is not precautionary) for the Greenfield subdivision, west of Ukiah by the Orr Springs road (click here for a map).
There are other areas with precautionary evacuations.
Community of Rockport
Montgomery Woods/ Orr Springs Road to Running Springs Road
Mountain View / Mile Post 9 Area
Red Mountain/ Bell Springs Road (From Hwy 101 to the intersection of Red Mountain and Bell Springs Road)
The Community of Cummings
Town of Leggett
De Haven Creek and Howard Creek drainage, North of Westport
Evacuations Lifted:
Chicken Ridge Webber Subdivison
Navarro/ Flynn Creek
Cherry Creek/ Intersection of Hwy 101 and Hwy 162
See Calfire for more information or call 707-467-6426
HUMBOLDT: All fires have been contained except one. The Paradise Fire north of Shelter Cove is nearly 900 acres and 40% contained.  The steep land and dry conditions have made the fire difficult to fight and there have been two injuries.  Currently Calfire has 4 helicopters (though smoke conditions have made flight difficult) and 20 engines fighting the fire.  Call (707) 726-1225 for more information on Humboldt fires.