Fly By: Overview of the Lightning Fires–Links and Info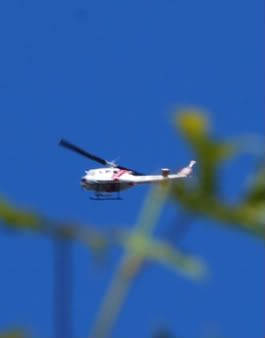 Fire helicopter
Links and Information:
Total Fires: 1,032
Acres involved: 132,235
Structures Destroyed: 17 residences, 1 commercial, 19 outbuildings to date.
The following contains local fire information phone #'s in red alphabetically by county–also blogs, other links of interest and other important information added to CalFire information
Amador-El Dorado Unit

:

(530) 647-5218

All fires have been contained.

Butte Unit:

(530) 538-7826

The Butte Lightning Complex consists of 31 fires, which have burned 7,000 acres.

Humboldt-Del Norte Unit

:

(707) 726-1225

There are 56 fires that have burned for more than 973 acres. The Paradise Fire 25% contained. Ernie's Blog, Map of Paradise Ridge

Lassen-Modoc

Unit (including Plumas County):

(530) 257 9553

. The Lassen-Modoc Lightning Complex consists of 49 fires burning more than 5,050 acres. Popcorn Fire has more information.

Madera-Mariposa-Merced Unit

:

(209) 966-4784

There have been 15 fires reported for more than 6,000 acres. Oliver Fire for more specific information regarding that fire.

Mendocino Unit:

707-467-6426 or 467 2520

The Mendocino Lightning Complex has reported approximately 106 fires that have burned approximately 21,294 acres. 34 of these fires are contained. Click Mendocino Lightning Complex for more specific information regarding the fires, closures and evacuations within this incident. Evacuation Warning Issued for these areas. County Fire Map and Satellite view and Photos Ukiah Daily Journal. Official County Info, Mencocino Fire's and Smoke blog, CoachBrown's Blog.

Monterey

:

(805) 961-5770

Los Padres National Forest
Nevada-Yuba-Placer Unit:(no longer staffed) All fires have been contained.
San Mateo-Santa Cruz Unit:

(408) 779-0930

All fires have been contained.

Shasta-Trinity Unit:

(530) 225-2510

Over 157 fires for a total of 12,000 acres. Shasta National ForestRed, Green and Blue blog (comment section has info also)

Siskiyou Unit

:

(530) 493-1518

. All fires have been contained. The Klamath National Forest has the Siskiyou Complex which is near Happy Camp that is 2,000 acres with 5% containment.

Sonoma-Lake-Napa Unit

:

(707) 967-1456

Two fires are still burning for a total of more than 12,686 acres. Click on Wild Fire Incident or Walker Fire Incident for more information.

Tehama-Glenn Unit

:

(530) 528-5193

Two active fires. The Antelope Fire is 4,200 acres and 20% contained and the Mill Creek Fire is 7,000 acres with no containment. Click Tehama-Glenn Lightning Series for more specific information.
Tuolumne-Calaveras Unit:

(209) 754-5527

All fires have been contained.

Other Fires in Sierra National Forest please call

559-877-2218

.