Home in Salmon Creek Target of FBI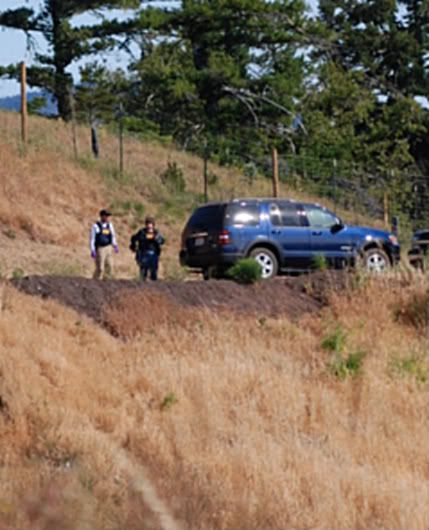 FBI in Salmon Creek
Following week long rumors of a massive DEA operation in Humboldt, information began trickling out last night on a possible FBI raid.
By this morning, the North Coast Journal, KSLG, and KMUD were reporting variously that 300 to 400 FBI agents were in the area to bust a massive commercial marijuana operation. The FBI said they had 27 warrants to serve in the area. Busts in Redway, on Briceland Rd., Sunny Brea and now, here in Salmon Cr. are being described.
When approached, one of the agents (clearly identified with FBI in yellow letters across her chest) declined to comment other than to state that the woman and children of the home had been able to leave freely.