Heraldo may have the Last Laugh?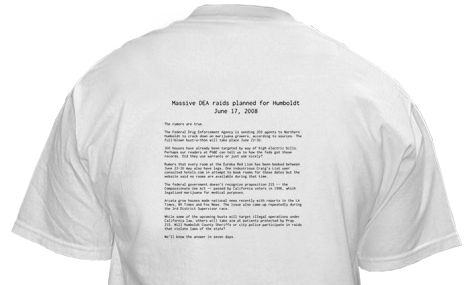 To see shirt in more detail, click photo

KMUD is reporting many official vehicles heading through the Ruby Valley area with a "traffic jam" at Whitethorn. The purpose and amount of vehicles is yet unknown but they appear to be unconnected to the fire.
See North Coast's series of photos from the River Bend Lodge in Fortuna.
Feds Real?