Redwood Run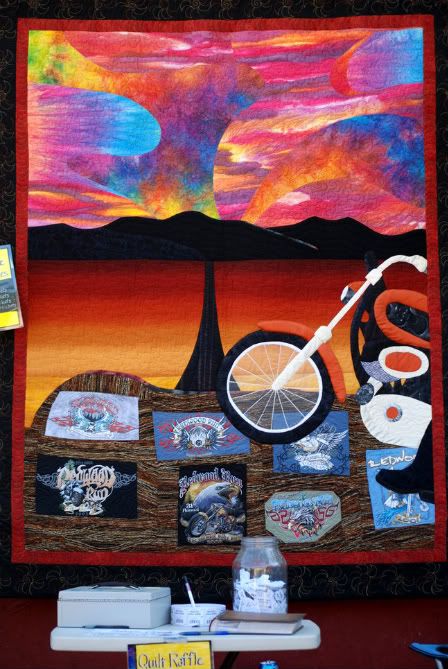 2008 Redwood Run Salmon Creek Quilt Booth
Daily Photo
Quilt by Nancy Branch
Quilting by April Sproule
This amazing piece of fabric art and some wonderful volunteers are making money for Salmon Creek Community School at our Biker Run.  The Harley riders are wonderful people, supportive of kids.
It's like going to a different country though where our rules are suspended.  Naked women ride motorcycles through the camp, Tattoos are the norm rather than the exception and lollipops shaped like genitalia are being lapped up like ….uh…candy.
Oh, and is Credence Clearwater Revisited worth listening to?  Well, I got drug away after 2 hours and I don't like concerts.