The Humboldt Homestead: A Second Look
Welcome again to another glimpse of my father-in-law's beautiful handcrafted homestead. Here he creates art in everyday objects and everyday objects become art. (Part 1 is here)
Above, a series of beveled windows fan out in ever longer rays–the sun motif illuminating the sleeping loft on even the darkest days. Outside the sleek wood lines pull your eyes upward adding contrast and beauty to the rough simplicity of handmade adobe bricks.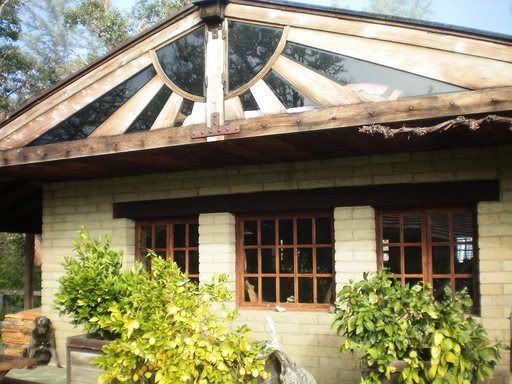 The other end of the house moves away from wood and into a favorite material of my father-in-law–wrought iron. Here he takes the dragonfly's wings as his motif and the rippled glass, the triangular shape of the window, as well as the scalloped curves of the black metal create an amazing replica in spirit even more than in form. Unfortunately, my photo doesn't do it justice.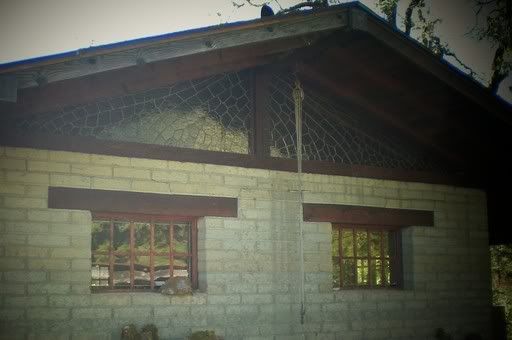 The dragonfly windows look toward the greenhouse which again is crafted of wrought iron, glass, and adobe brick. The last post I did on this shows several views of the incredible building but I couldn't resist this one taken from inside looking up at the vent that allows the building to be cooled through a remarkable system including an underground tunnel and a hand crank that opens this glass roof.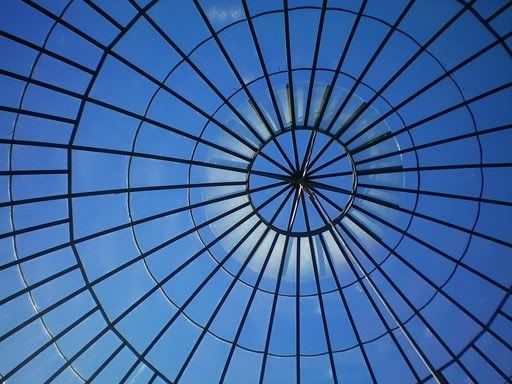 Nearly every item in the homestead is unique and imaginative especially those items connected with the greenhouse.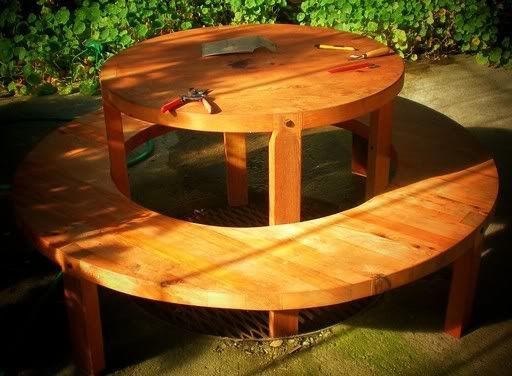 Here is a round table and bench centered above the greenhouse vent in the floor and below the vent in ceiling. The series of circles spiraling from the sky into the earth connects the whole building with an almost spiritual significance.
Another shot from the inside shows the bathing area.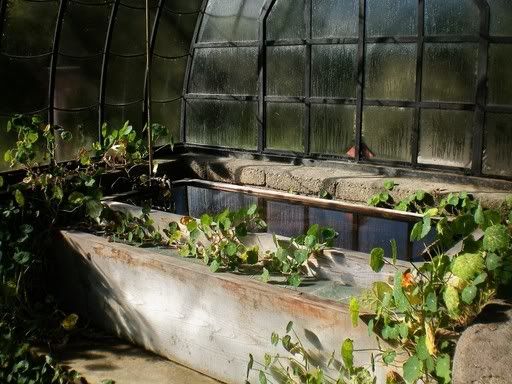 When even the bathtub is handcrafted and artfully entwined with plants, simplicity and beauty seem not only obtainable but as necessary as breathing.
The door pictures didn't turn out as well as I would like so I'll go back again but here is my favorite door. This one is located in the guest house. The door has an almost Art Nouveau quality to it. The graceful swoop of the decorative iron lines look as though a musical staff arched ecstatically in mid note to form the tuning pegs of ancient guitar-like instrument. The wood is gold and warm and yet, the glass is dimpled and as fogged as though the door opened into a crisp frosty morning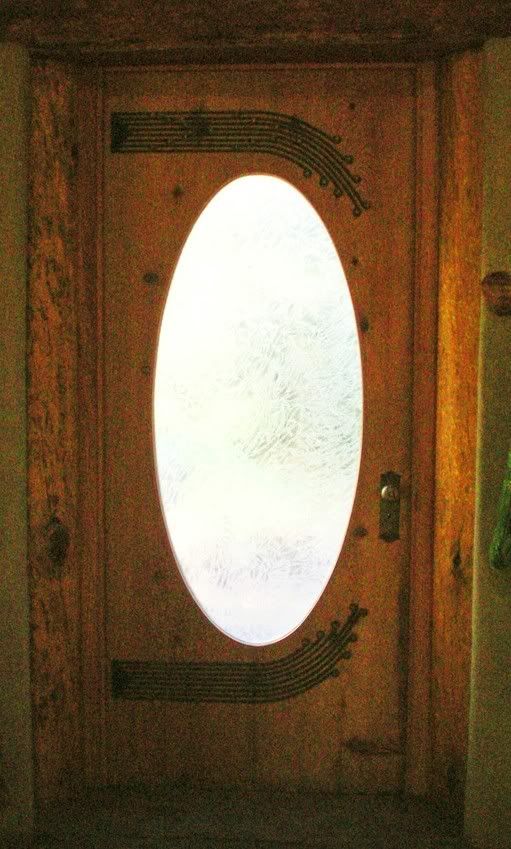 Here is a detail of the doorknob. I don't think he crafted this himself but I believe choosing beauty is almost as important as creating it. . .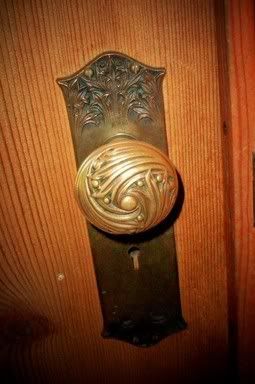 At least, I hope so because perhaps that way I'll gain some credit for choosing to include his incredible gift on this blog.
____________
For another angle of the whole homestead see
here.