Money: Kids get it, Adults don't—Brooklyn Experiments with the School System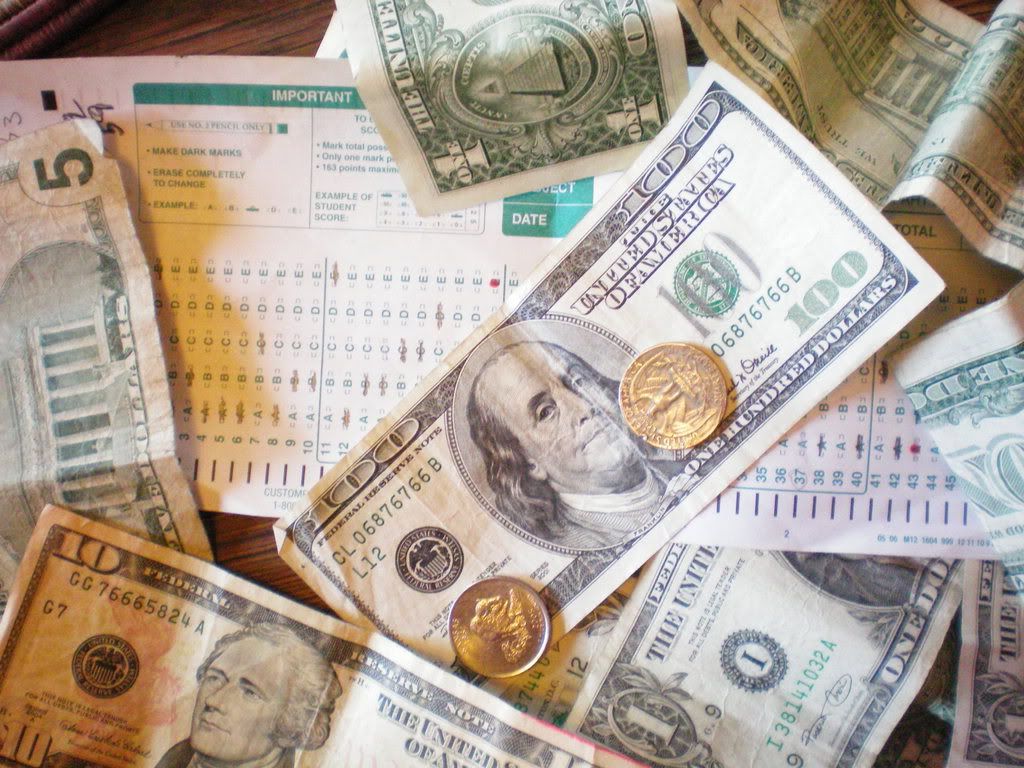 Should kids earn money for testing well? 23 schools in Brooklyn hand out monetary rewards in exchange for high scores in math and reading. Mayor Bloomberg set up what he calls an 'anti-poverty initiative' with money raised from private sources such as the Rockefeller Foundation.
The Sparks Program aims to motivate students with cash rewards to do well on standardized tests. Each student receives $5 for each completed test and more money for higher scores. As best I can tell, 4th and 7 graders, those targeted by standardized state tests, are the only participants. Fourth graders can get up to $250 and seventh graders up to $500.
As a former teacher, my first reaction on reading the news that students were being paid up to $500 to perform well on tests was outrage (and a wee bit of jealousy–I would have like a bonus or two).
While reading more on the story, I discovered that a lot of thought and effort has been put into the program. "[It] is being designed and evaluated by Roland Fryer of Harvard University and the New York City Department of Education," according to MDRC, a social policy research organization.
According to yesterday's copy of the New York Daily News Brooklyn, Johnathan Neale, 12, told a reporter that, "It's money. You want a lot of money, so you have to work hard for it."
Another student Curtis Sooknanan, 12, said, "It's like being paid to do a job."
Although I've never approved of paying students for good grades, like most teachers, I do occasionally reward my own sons with small treats for accomplishing a task. And, I know my oldest son consistently strolled lackadaisically through the STAR tests. "Why bother, it doesn't change my grade," he declared. Perhaps rewarding students for taking tests and putting effort into them would at least produce more accurate and perhaps better test results.
Then I discovered something else, at the same time Mayor Bloomberg is putting money into students' hands, he is advocating taking it away from the school systems. In an article that appears in the Jan. 26th edition of the NY Post, David Seifman writes that Mayor Bloomberg wants to slash $324 million from the 2009 school budget because it would be a "healthy" method of getting administrators to "review their priorities" and produce better results.
Let's see, putting money in students' hands increases productivity. Putting money in administrators' hands decreases productivity. Seems like the ideology is flawed on one side or the other. Maybe Mayor Bloomberg ought to make up his mind. Even if he's wrong he has the virtue of being consistent. Or, maybe the plan is to be right at least half of the time.