A Baker's Dozen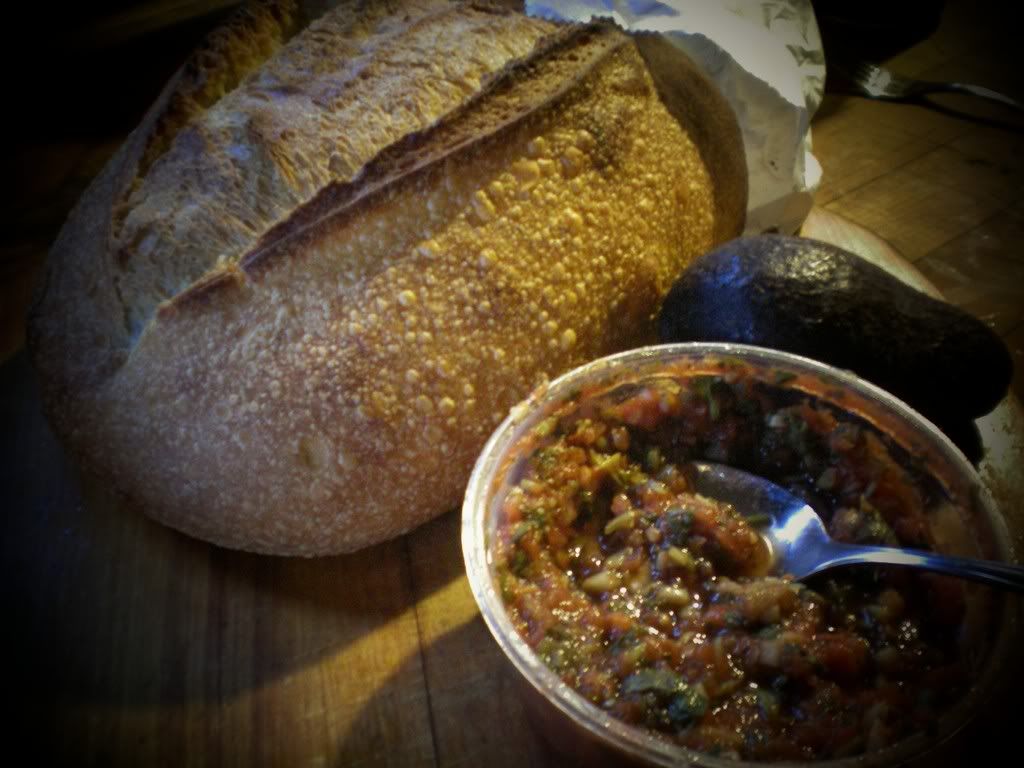 Local food is the current craze but it is one that works for me. I was reading Tara's blog and started thinking of some of the local foods I crave…
1) Any cheese by Cypress Grove most especially Lamb Chopper. The quirky label featuring a lamb on a Harley makes me smile but the creamy delicacy of the cheese makes me actually moan and hum with pleasure.
2) Loleta Cheese curds, the fresher the better. Once I was unlucky enough to be at the factory when there were no fresh curds. When the owner saw my disappointed face, he went into the back and scooped up 2 pounds of the freshest warmest most delicious golden curls that ever melted into salty delight. Why don't they just scoop out the sunshine substitutes into bags whenever the cheese is at the right point? The curds are best when warm.
3) Brio bread, most especially the chewy sourdough with its crunchy crust but the long baguettes and the whole wheat sprinkled with seeds are delicious also.
4) Alpine Strawberries from that wonderful small farm out by Briceland. I can't wait for the first farmer's market to buy a blue cardboard box full of heaven.
5) Local beef. For the past 3 years we've been buying a cow each fall from ranches here in Southern Humboldt and there is a unique almost venison flavor to the flesh that our guests rave about. The Avenue Café in Miranda serves a burger made out of the same meat; so, if you are a connoisseur, stop by.
6) Waltana apples, the best, most versatile of the apple family and not only are they grown here, they were developed in So Hum by Walter Etter.
7) Oaxaca Mama Salsa, created by local entrepreneurs, the intense garlic brings a flush to my cheek and a tingle to my tongue. I love it on avocados. I prefer the mild though; the hot is just too much for me.
8. Jerky from Ferndale Meat Company. This chewy tasty treat is expensive but great. It hints at the wonderful venison jerky my father used to make by the grocery bag full.
9) The miso soup at the Samurai. Most of my favorite Japanese food can be found in Arcata at Tomo's but I have eaten in Japanese restaurants all over and have never found miso to match that on 5th street in Eureka.
10) Crab fresh off the boats. Butter, garlic, lemon…I can't say any more my mouth is salivating too much.
11)Fresh corn from Pepperwood. Don't forget the blackberry popsicles when you are getting a dozen ears.
12)My water, fresh from the faucet. There isn't a place on the planet that has water clearer and cooler and sweeter—no wonder I don't like soft drinks, the free liquid slipping into my glass is worth more to me than any sugary concoction created by a corporation.