New Year's Resolutions: Why I Keep on Trying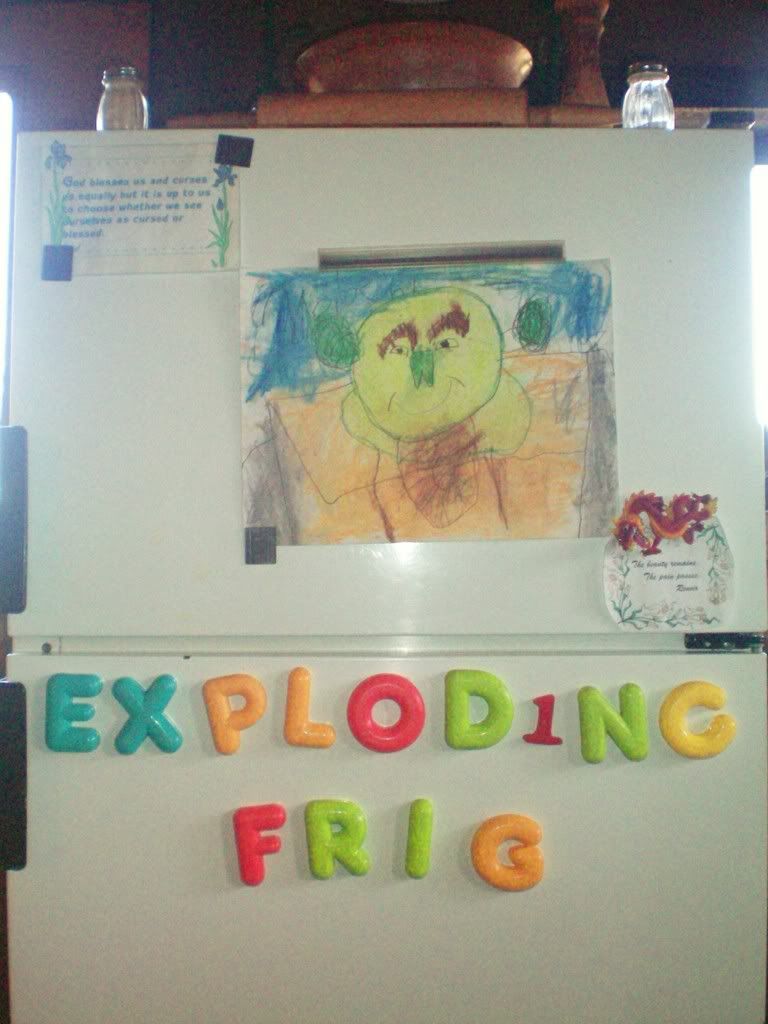 The bottom shelf on my refrigerator exploded. From my oldest son's explanation, I gathered not much damage happened and, certainly, none of it was his fault–the words "broke without any discernable reason" were repeated more than once. He made sure I knew he hadn't done anything. "I just opened the door and, phhht, a small piece broke off the shelf." But, while I wasn't here to see the event, the fact that there were milk splatters clear across the floor led me to understand that "small piece broke" didn't quite cover the experience. A gunk covered ketchup bottle shoved hastily into the one tiny open corner of the frig confirmed that at least one slimy thing escaped and slithered across its fellow bottom dwellers before being rubbed out (or partially rubbed out—as I still might be able to refill the mustard jar, if it was intact, from the vast chunky remains dried onto the ketchup bottle).
But, I knew the worst part wasn't in the splatter clean up–my trusty dog has a rather amazing tongue useful for clearing milk off of any surface (Hmm, I wonder if she would like mustard?). My actual fear was ordering a new part. I had to replace this same piece several years ago and experienced a Kafkaesque hell reserved for bureaucrats and people who keep their appliance information jumbled together in one bag shoved at the back of a messy shelf. This could take a whole day. This could take several. First, I would have to figure out which shelf which would entail endless pulling out and cramming in of dreaded things-I-should-have-dealt-with-but-probably-never-will-which-means-I'm-a- worthless-person-so-why-even-bother-trying -to fix-frig-when-I-never-deal-with-anything-anyway. Then I would have to sort through a bag stuffed with bland folded, crumpled, ancient warranties and trouble shooting manuals.
Could God hate me? Then a thought drifted slowly down from heaven like a pure crystal snowflake. Last January, in a fit of New Year's Resolution good behavior, I had bought an old binder for 25 cents, filled it with clear plastic pages, and alphabetically organized the whole bag while cleaning the shelf the bag was on. Tentatively, I approached the shelf. Surely this was too good to be true? But no, there was the binder and, snuggled within its bowels, alphabetically under 'refrigerator' was not only the part number but also the phone number of the place I needed to call. Five minutes later, the piece was winging its way across the continent to me…. A chorus of angels is still singing, "Hallelujah!" in my heart.
God, I love New Year's Resolutions. I'm getting off the computer now and I'm going to work on keeping some more.
Also I'm making one more…
Resolved: when feeling that there is no point in trying to keep Resolutions because I always flake out, remember whatever I succeed in doing, no matter how small, will come back and bless me when I least expect it.