Touch Downy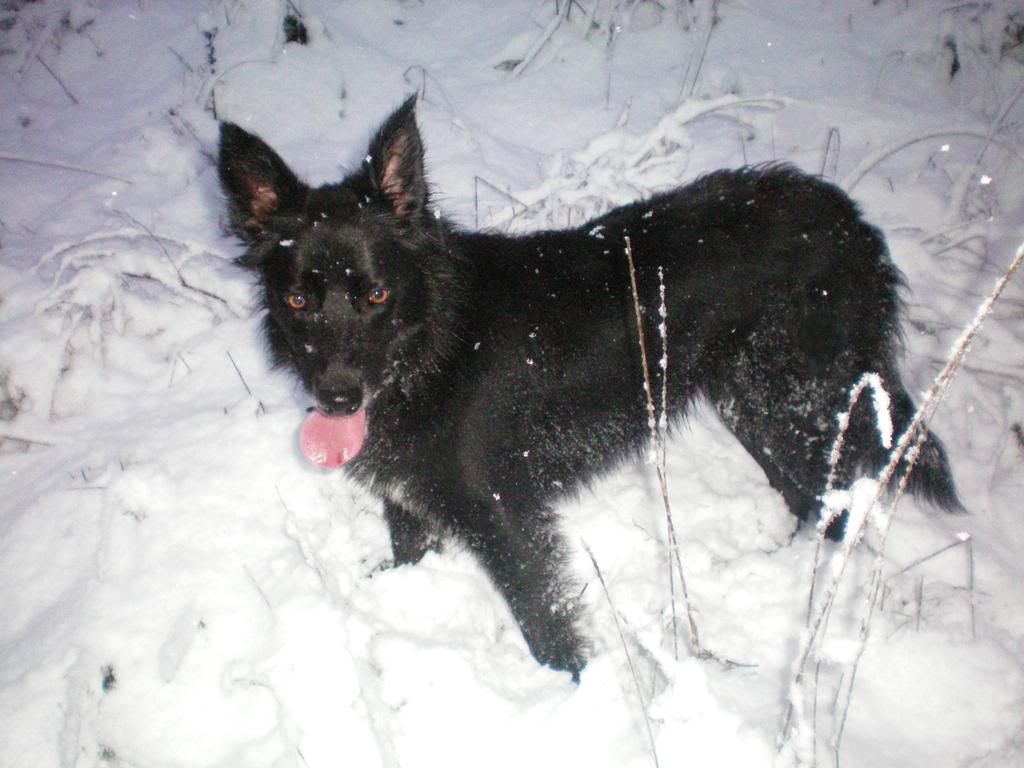 Touch in Yesterday's Snow
When our family rescued Touch, from the pound nearly a year ago it was a cold snowy morning even in the coastal area where the pound is located. Normally, like today, when the ground gets white, I cancel all appointments and stay home. I don't like to drive in this kind of weather.  But I knew there was a Border Collie pup waiting. We had been told she was almost ready for adoption and as she was an adorable pup she would soon be gone. The wonderful people there knew  that we had already loved and owned one of her breed and understood their passion for movement. They feared someone unprepared for her special needs would take her home and find her difficult, if not impossible to live with, so they urged me to try to get there when she would first be available to leave.
Border Collies crave movement like addicts crave drugs. If they don't get it, they turn into chewing, snapping, jumping Tasmanian Devils. They are not meant to be placid hearth dogs. Working animals by heritage, they will try and herd even people unless they are taught gently but firmly to behave and given lots of outlets for their boundless enthusiasm. But with lots of room and long walks, they are some of the smartest, most affectionate dogs around.
Thanks to a little guidance from the pound people, Touch found the right home and we found the right dog. I'm glad I strapped chains on the old white pickup and drove nearly two hours north to get her that day but, today, I'm even happier to stay on the hill. We'll take another walk together. And we'll chase snowflakes. And she'll pretend she's not trying to herd me away from the house when at last I turn for home. Casually, she'll dash in front of me hoping to turn me from my destination but she won't bark and she won't nip because she's always has access to go outside and burn off that extra energy.
We named her Touchstone because she helps us see the true gold in life, that which has real value, but we've shortened her name to Touch partly because she has touched our hearts. Yet, her name resonates with me in another way. The Pound People scored another Touchdown when they took the time to find the right people for the right dog.
Here's to some of the dedicated volunteers and workers at a wonderful local institution.