Solstice Sun
My Solstice Son
pauses before plunging
Sacrificing warmth
In order to reveal himself
to himself.
Born on the Solstice, my middle son, like a sacrifice to the Winter Gods, plunges into the pond every December. In the back ground you can see ice on the edge of the pond.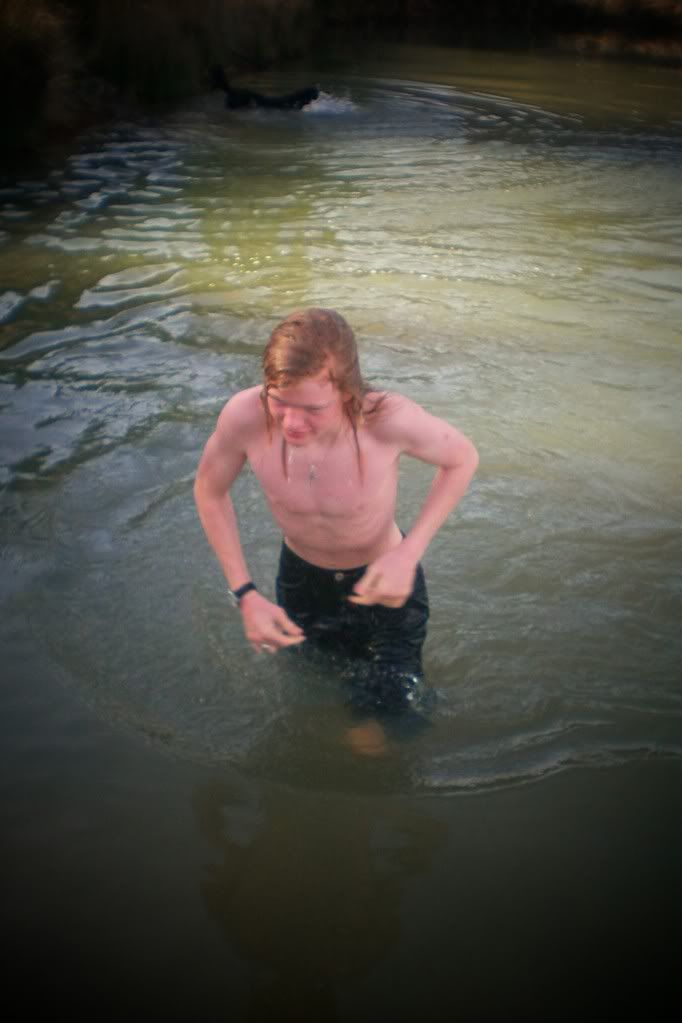 He was so quick that I couldn't get a picture of him actually swimming.
I'd call him a wimp but..