A Fading Tradition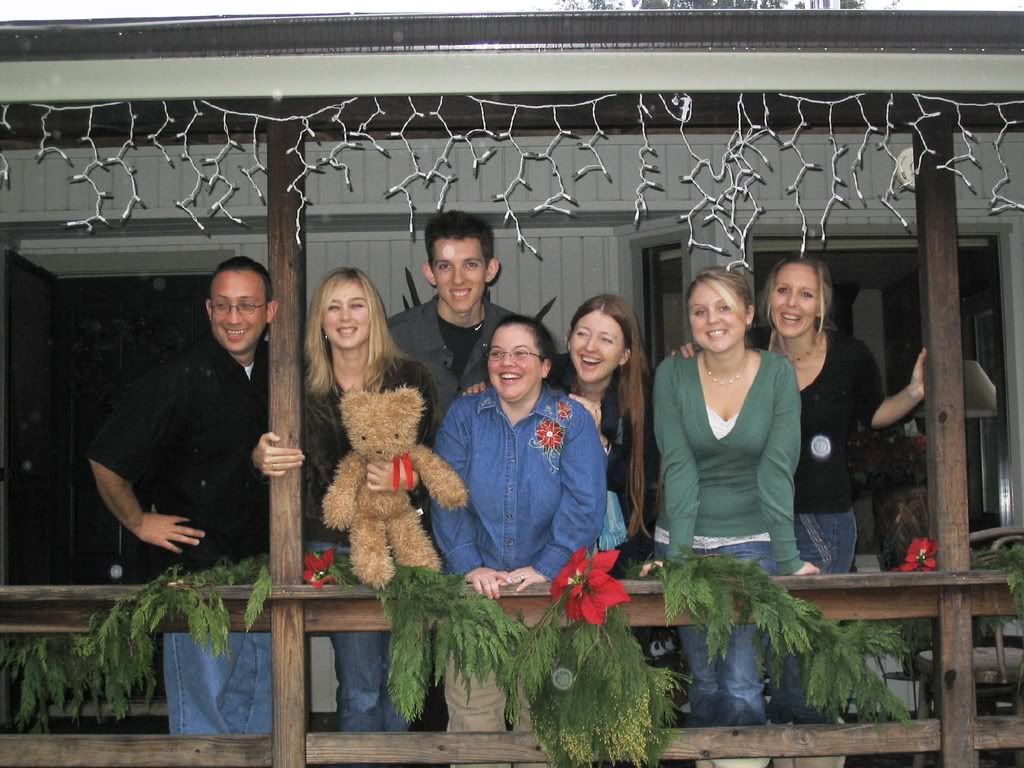 Above all, I'll miss my cousins—her voice, his energy, her sweetness, his considered remarks, her giggles, their stories about their lives. Without them, Christmas fades like old color photographs—still essentially the same but paler, thinner somehow.
I can remember a time before them. I'm the oldest in my generation and at first they all lived far away. But then their parents, like friends gathering gladly around an open fire, came to live here in Humboldt. And Christmas meant cousins.
Every year we met at my mother's house and every year, laughing and jostling and teasing, we cousins gathered for a photo of just us. We never managed all in the same photo. Someone was always gone. But we held a teddy bear in place of the missing person while aunts and uncles and husbands bossed us about as they all tried take our picture at once. "Next Christmas," we tell ourselves, "next Christmas we'll all be here."
But now I can see that 'Next Christmas' will never come. This year the diaspora, like too much sunlight, has faded our famly photo. My beautiful cousins have almost all disappeared to other places. We've all grown up, moved on. We have other responsibilities. I know it happens in every family. Unlike a photograph, life doesn't pause on the pretty parts.
So this year at my mother's there will be just one other cousin to wake up early and raid the stockings with, to team with on board games, and to share Grandma's fudge.
The photo will be of a twosome not a group.
And Christmas will be less bright and more sepia.
We'll start a new tradition. I know we will. But I'll miss the old one.
And I'll miss my cousins.