Cut String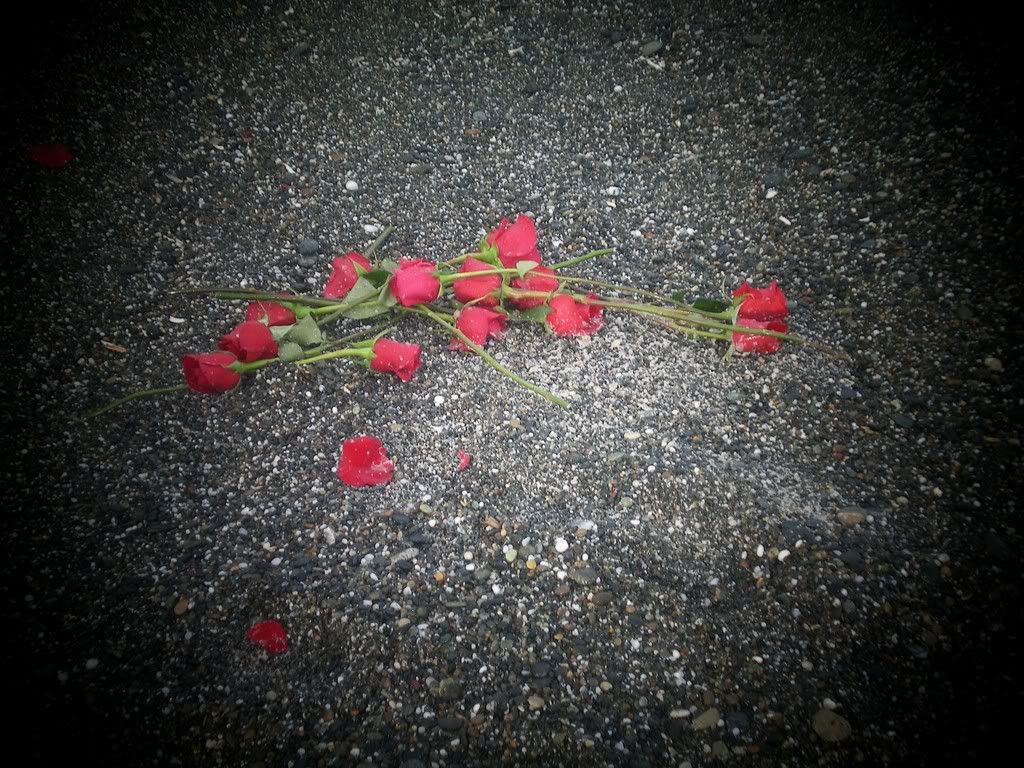 When my oldest two were toddlers, we joined our neighbors in a baby welcoming. We drove through tunnels of trees and brush. For miles. Only a few select people lived out at the end of this road and trees embraced them and any vehicle that came to visit with gracefully arching arms and trailing green leaves. Along with a gathering of other neighbors, we parked in a meadow and trekked through wandering paths where lovingly added plantings converged with native flora. Eventually we ended by a waterfall where each stone was placed so thoughtfully that it looked as if a god created it.
We were all invited to sit in a circle and pass a ball of yarn around. Each member of the group wrapped the string around themselves so that they were bound lightly to the person next to them. Then the person added a few words to the blanket of love that was woven with language, gestures, and emotions. Some suggested names, some passed on fragments of wisdom about child care, some just spoke of love. Then they passed the ball to the next. Afterwards, the mother walked the circle and snipped each of us our own piece of the blanket—the strand of yarn that had encircled us.
That day, the communal emotion made me imagine our children intertwined, friends for life. Some day we would all be sitting in a circle plaiting a blanket of love for the children of these children. I carefully saved the piece of string in my journal.
Today, that strand has slipped from the page where I pressed it and it is gone—lost forever. I don't remember the name of the little girl whose birth we were celebrating. Love blankets like real afghans come unraveled if you don't take care.
And sometimes even if you do.
Early yesterday, we placed the ashes of my husband's grandmother with roses redder than her favorite wine on a salt and pepper beach. We watched the waves wash them into the sand—merging, melting them into the larger body of nature. We hugged and held hands and lingered over a breakfast together.
Then we walked away to our own lives.
I'm saving these photos here. I'm taking care not to misplace them.
But sometimes cut string, even if you try to keep it, gets lost.