Humboldt Fog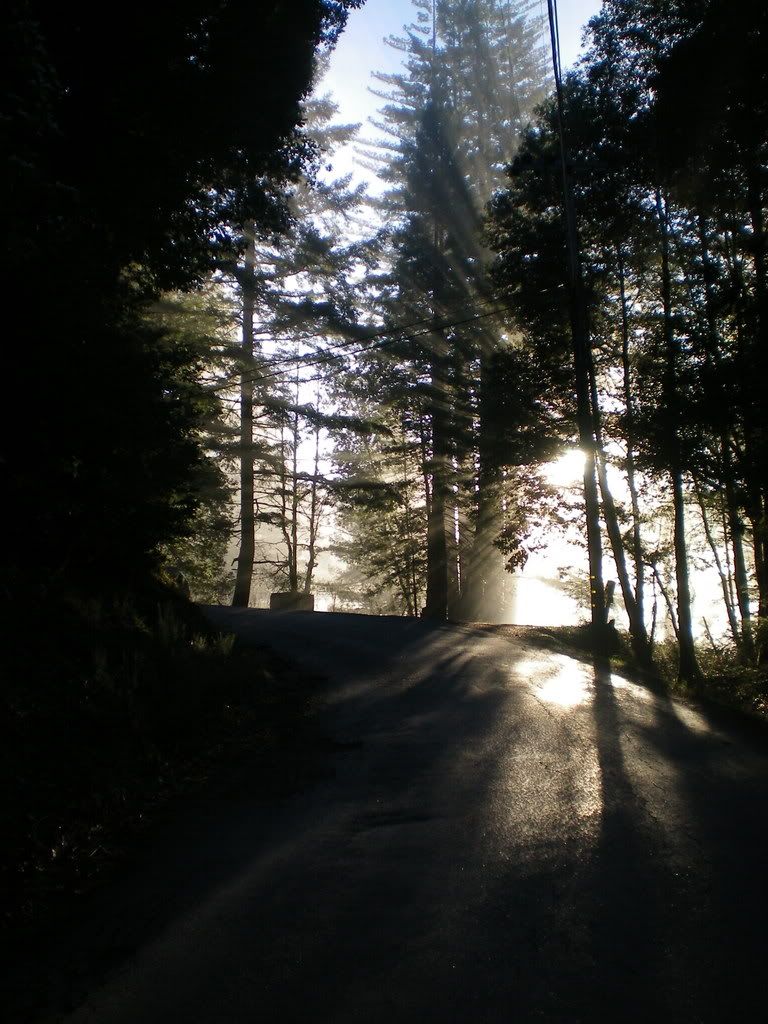 The Road
Uncurling–
still wet from a morning shower–
Droplets
trickling,
slowly,
wetly
down
arching spine,
Stretching sumptuously,
Flirtatiously,
Enticing me from self-important virtue
To bliss.
This morning I reluctantly set out to spend the day among the teeming pre-Thanksgiving hordes but this misty corner delighted me and changed my mood. Sometimes (though not always) Humboldt Fog accentuates and highlights the incredible place I live in.